Mango Pancakes
August 4, 2018
An easy to make mango pancake recipe with homemade mango sauce. These soft and fluffy pancakes are perfect for Sunday breakfast. It requires only a few ingredients which are easily available at home. These pancakes are flavoured with fresh mango pulp. Which adds a mild sweetness to these mango pancakes. So, later on, you can drizzle them with honey or any other syrup. In this recipe, I have served the pancakes with a homemade mango sauce. This is a 3-ingredient sauce which requires fresh mango puree, honey and water. I hope you will give this recipe a try. Happy Cooking!
Prep time: 5 minutes
Cook time: 20 minutes
Total time: 25 minutes
Yield: 8-10 pancakes
Ingredients
1 cup mango puree
1egg
1 cup milk
1 tsp mango essence
1 tbsp butter
1 cup all-purpose flour
2 tsp baking powder
1 tsp oil
For the mango sauce
1/2 cup mango puree
2 tbsp honey
1 tbsp water
Cooking Directions
Melt butter in the microwave for 30 seconds, and keep it aside.
In a medium-sized bowl, add mango puree. Then add egg, milk, mango essence and butter.

Whisk everything together until well combined.

Pour flour and baking powder into the liquid mixture.

Mix everything together with the help of a whisk. Make sure there are no lumps. But do not over mix the batter. It should be thick and creamy in consistency.

Heat a nonstick pan or tawa over medium heat. Lightly grease the pan with a brush. Pour a 1/4th cup of batter onto the pan and spread it out into a round shape.

Cook each side for 5-6 minutes or until golden brown in colour.

Repeat the same process for the rest of the batter.
To make the mango sauce, take 1/2 cup mango puree. Add honey and water.

Mix it with the help of a whisk.

Serve the pancakes with mango sauce.

 Add chopped mangoes on top.
You May Also Like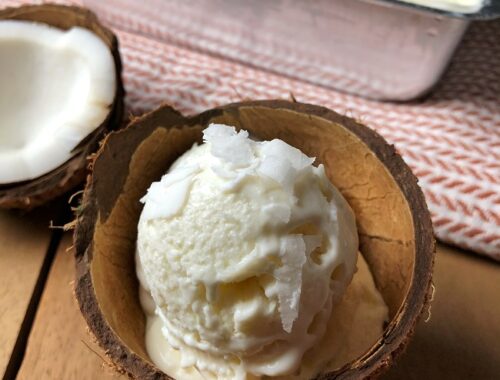 July 11, 2020