Beguni | Eggplant Fritters
October 13, 2018
Beguni | Eggplant Fritters
Beguni or eggplant fritter or batter fried brinjal is a traditional Bengali snack. It is prepared by slicing the eggplants lengthwise and coating it with besan batter before being deep fried in hot oil. These fritters can be served as a snack or can also be served with rice/khichdi. The combination of khichdi and beguni is really famous. It is served as a bhog to Goddess Durga during Durga Puja. The flavours of this dish remind us of the approaching festival.
Durga Puja is finally here and the next five days will be full of fun and wonderful memories.
If you do try this recipe, please share your experience with me by posting a picture of the dish using #temptingtreat on Instagram or you can also give your feedback in the comments section below.
Happy Cooking and Happy Durga Puja!
Prep time: 5 minutes
Cook time: 10 minutes
Total time: 15 minutes
Yield: Serves 4
Ingredients
2-3 long

eggplants

2 cups

besan or Bengal gram flour

1/2 cup

rice flour

1 tsp

kalonji or nigella seeds

1 tsp

chilli powder

1 tsp

sugar

1 tsp

salt

1/2 tsp

baking soda

2 cups (approx)

water

Mustard Oil, for frying
Cooking Directions
Wash the eggplants and cut into thin slices.

Heat oil in a deep bottomed pan on high flame. Once hot, lower the flame to medium.
In a large bowl, add besan, rice flour, kalonji, red chilli powder, sugar, salt and baking soda. Mix it well.

Gradually add water and make a thick batter. Add 1 tsp hot oil in the batter and whisk it well.

Dip the eggplants into the batter and coat both sides well. Slide them into the oil and fry until golden brown.

Transfer the beguni/eggplant fritters to a plate lined with absorbent paper.

Serve them hot with khichdi.
Pin for later:
To get more recipes via Email, Subscribe to our Newsletter.
You May Also Like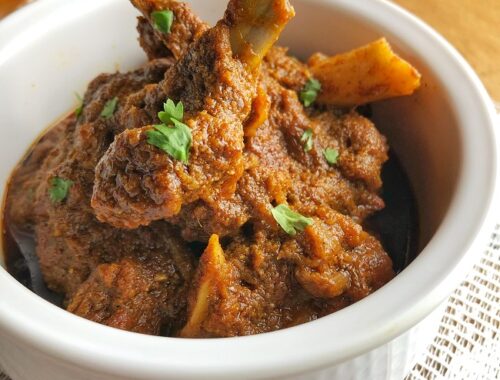 October 5, 2019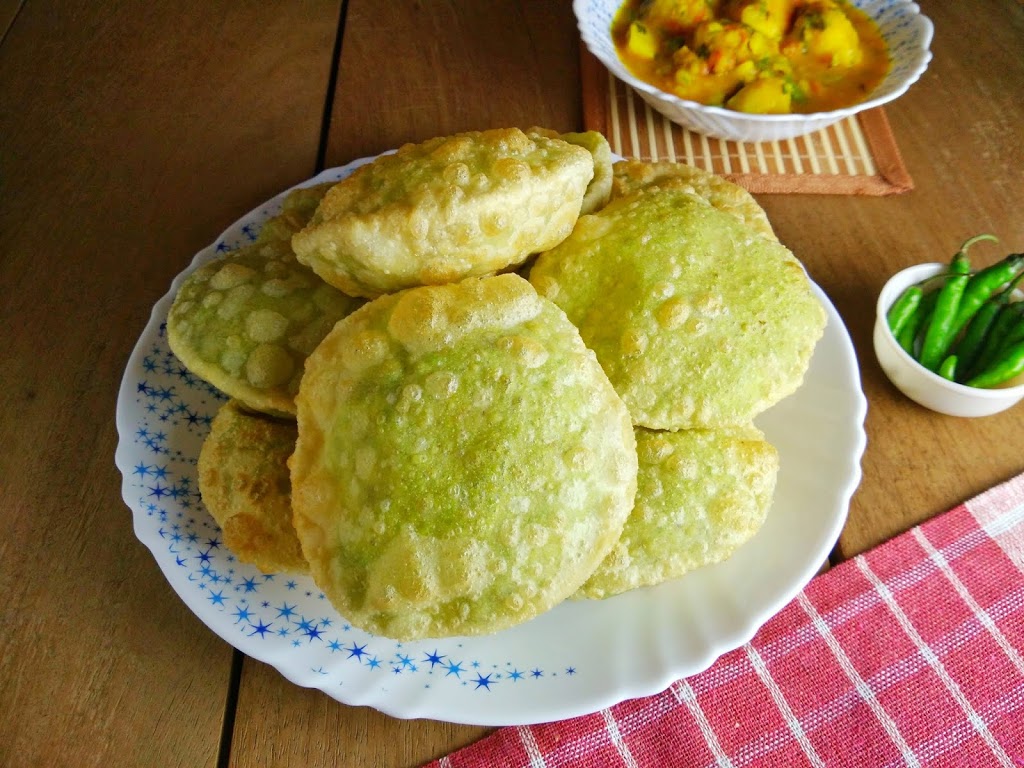 December 10, 2018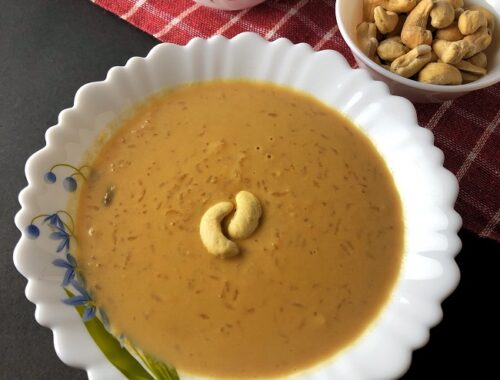 January 26, 2019