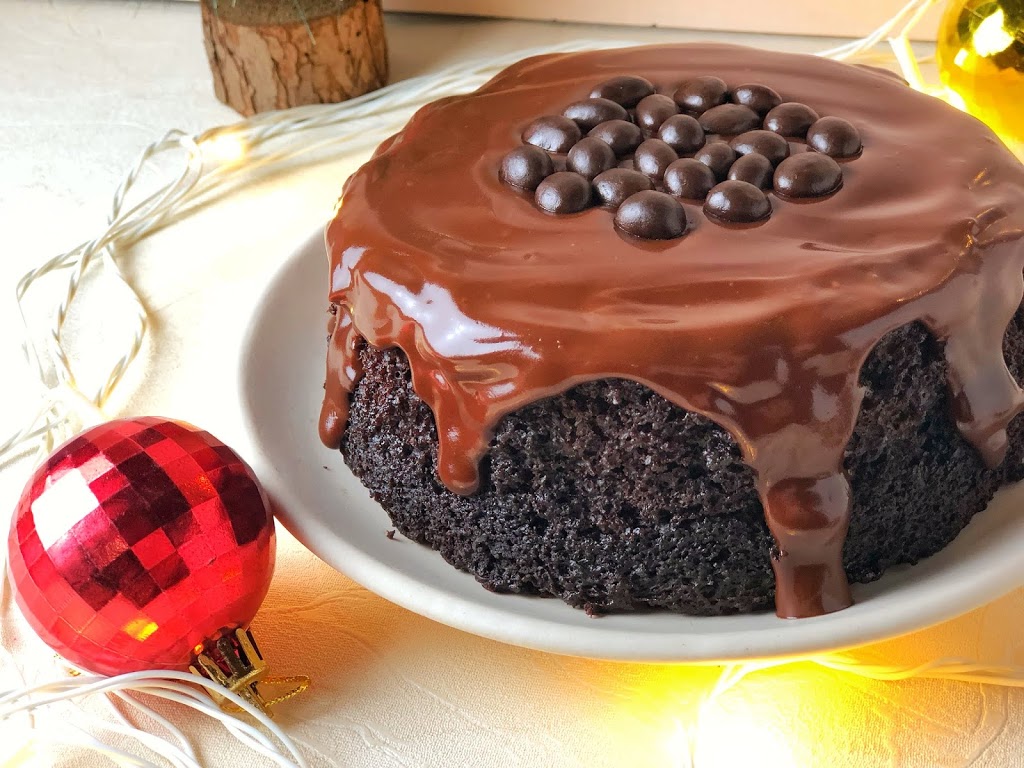 Chocolate Cake | One-Bowl Cake
December 25, 2018
Chocolate Cake
A dark, moist, fluffy chocolate cake made from scratch!
It's a simple yet decadent chocolate cake recipe with the easiest frosting. Takes only a few minutes to prepare the batter. It's the perfect dessert for all your sweet cravings. So instead of buying those cake mixes, try my easy and delicious one-bowl cake recipe. Happy Cooking! Merry Christmas!
If you do try this recipe, please share your experience with me by posting a picture of the dish using #temptingtreat and @temptingtreat on Instagram or you can also give your feedback in the comments section below.
Prep time: 10 minutes
Cook time: 45 minutes
Total time: 55 minutes
Yield: Serves 3-4
Ingredients
1 cup

all-purpose flour

1 cup

sugar

1/2 cup

unsweetened cocoa powder

1 tsp

baking soda

1/2 tsp

baking powder

1/2 tsp

salt

1/2 cup

buttermilk (room temperature)

1/4 cup

oil

1

egg

1/2 tsp

vanilla essence

1/2 cup

warm water

1/2 cup

heavy cream

1/2 cup

dark chocolate (50% cocoa), chopped

2 tbsp

unsalted butter

2 tbsp

brewed coffee
Cooking Directions
Preheat oven to 180-degree Celcius.
Grease the baking tin with oil and line the bottom with baking paper. Set aside.

In a large bowl, sift together flour, cocoa powder, baking soda and baking powder.

Then add sugar and salt. Stir it well.

Pour buttermilk, vegetable oil and warm water. Whisk until combined.

Add egg and vanilla essence. Whisk until smooth.

Pour the batter into the prepared tin. Bake on the middle rack for 35 to 45 minutes or until a toothpick inserted in centre of the cake comes out clean.

Remove from oven and keep it aside to cool down.
To make the ganache glaze, add heavy cream and butter to a saucepan. Heat it on low flame until it just begins to simmer. Turn the flame off.

Add the chocolate and give it a quick stir. Allow it to stand for about 3-5 minutes so that the chocolate softens completely.

Whisk to combine, until smooth.

Add in the brewed coffee and mix again. Allow it to cool down.

Carefully take the cake out of the pan and place it on a plate. Pour the ganache over it. Garnish it with chocolate coated raisins.
Pin for later: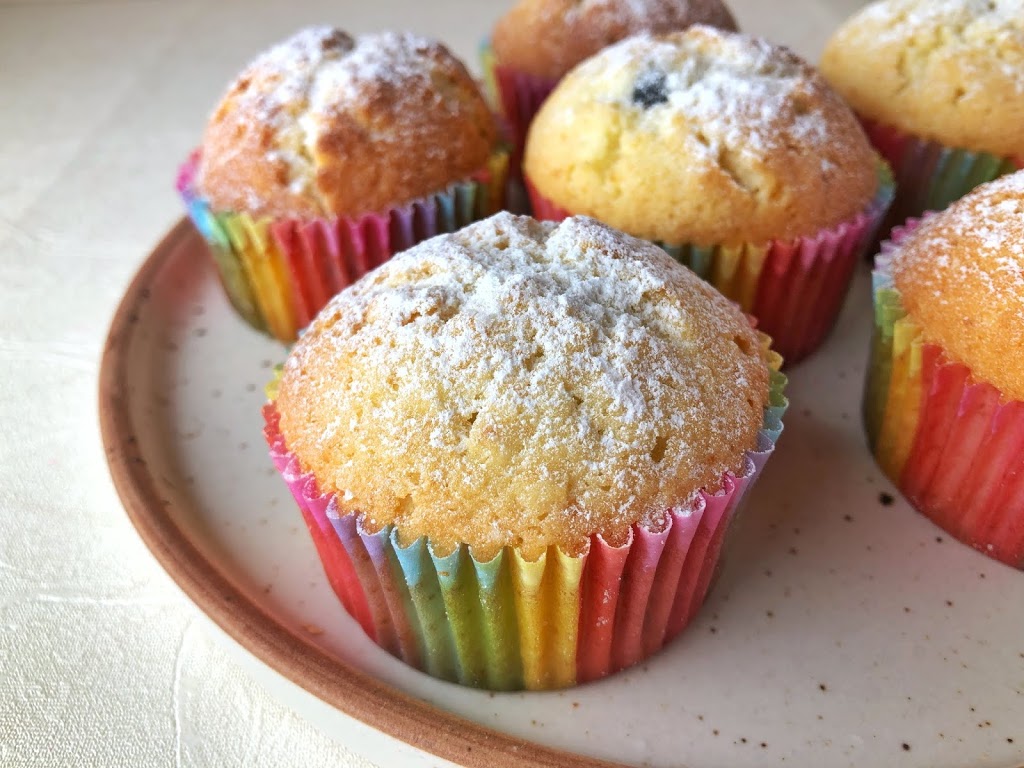 You May Also Like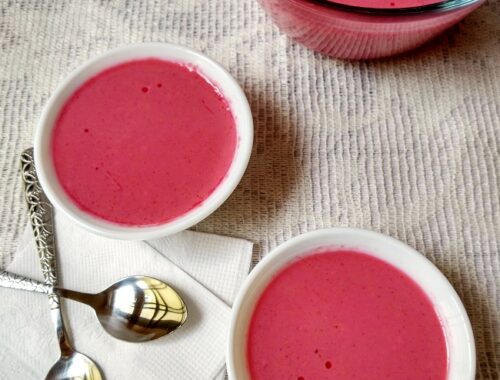 April 17, 2018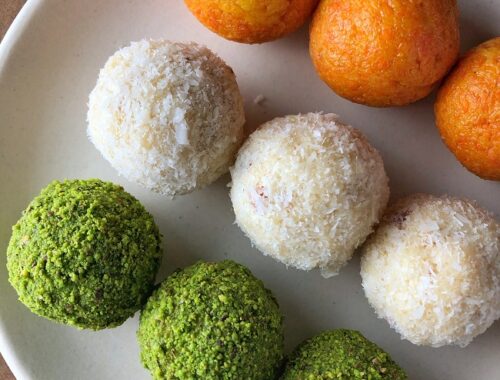 August 15, 2019