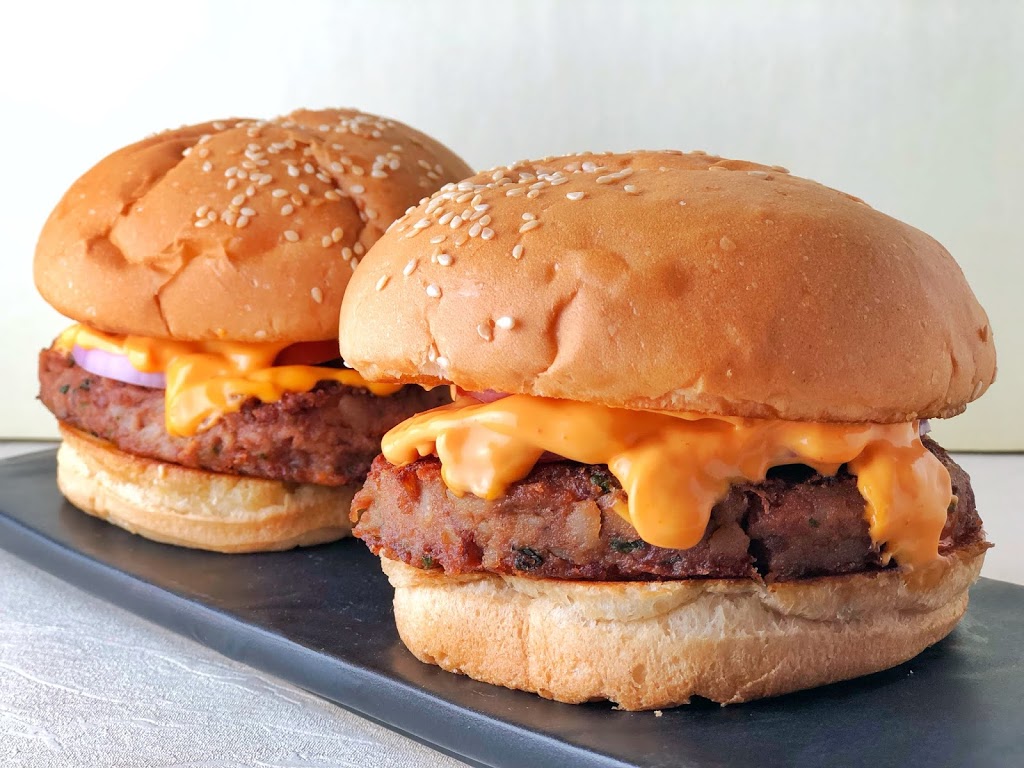 Veggie Bean Burger | Rajma Burger
January 13, 2019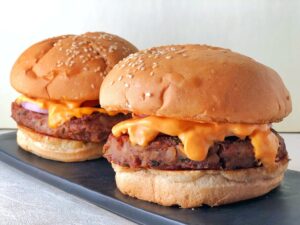 Veggie Bean Burger
Quick and easy kidney bean burger spiced up with chilly, pepper and coriander powder.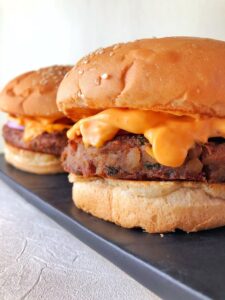 It is the best vegetarian burger made with fresh ingredients like tomatoes, onions, coriander etc. For this, I have used kidney beans but you can also use the black bean or chickpea if you like.
If you do try this recipe, please share your experience with me by posting a picture of the dish using #temptingtreat and @temptingtreat on Instagram or you can also give your feedback in the comments section below. Happy Cooking!
Prep time: 40 minutes
Cook time: 10 minutes
Total time: 50 minutes
Yield: 4 large patties
Ingredients
2 cups boiled kidney beans or rajma
3-4 garlic cloves, finely chopped
2 medium-sized onions, finely chopped
2 medium-sized tomatoes, chopped
1/2 cup flattened rice or poha
1 tsp coriander powder
1/2 tsp chilli powder
1/4 tsp black pepper
4-5 tbsp oil
2-3 tbsp fresh coriander leaves, chopped
1 tsp fresh green chillies, chopped
Salt to taste
Cooking Directions
Take flattened rice/poha in a bowl and rinse it once or twice. Soak it in water for 5 minutes. Using a strainer, drain all the water from the poha. Keep it aside.
Pour the kidney bean/rajma into the blender and make a coarse paste.

Heat oil in a non-stick pan over medium flame. Add chopped garlic and saute for a minute.

Add chopped onion and cook until it is translucent.

Add the chopped tomatoes and pour salt. Mix it well.

Add coriander powder, red chilli powder and black pepper powder. Give it a nice mix. Cook until it no longer smells raw and oil begins to separate.

Add chopped coriander leaves and green chillies. Give it a mix and turn the flame off.

Pour this spice mix into the kidney bean paste. Mix it well.

Then add the soaked flattened rice into the bowl and mix it well. Place the bowl in the freezer for 30 minutes to set.

Heat oil in a non-stick pan over medium flame. Divide the bean mixture into 4 parts. Wet your hands and form 4 large patties. Add the patties and cook until both sides are golden and crisp.

Toast the buns in the same pan and then place them on a plate.

Serve the patties on the buns topped with peri-peri mayo, tomato and onion slices. You can add any other desired toppings. Enjoy!
Pin for later: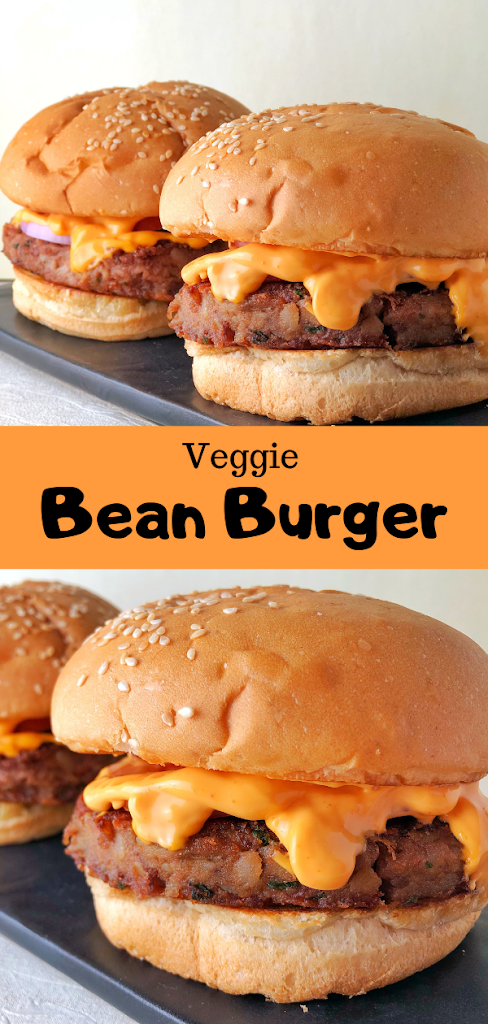 You May Also Like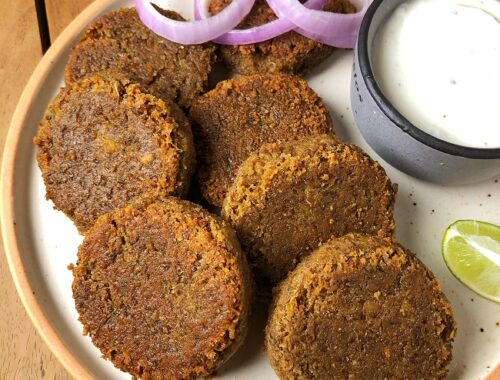 May 23, 2020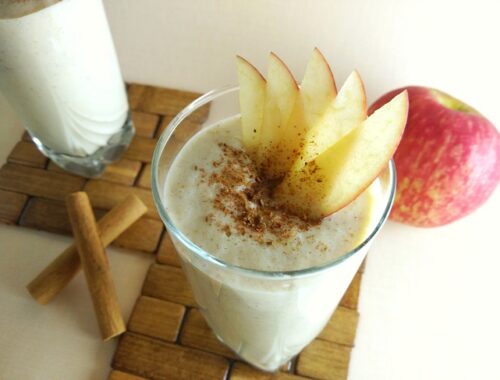 August 18, 2018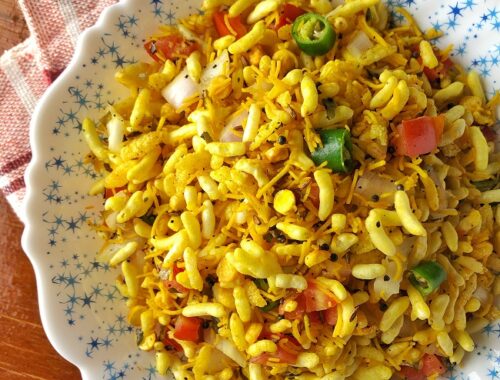 August 31, 2019