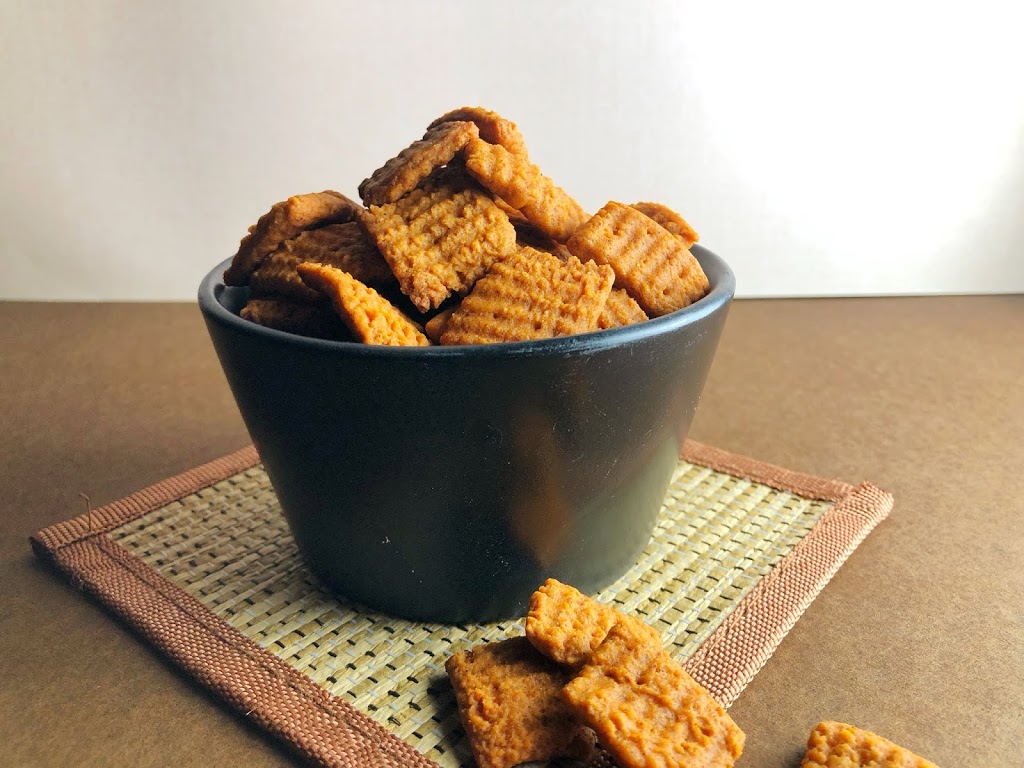 Baked Multigrain Chips | Homemade Chips with a Tangy Tomato Flavour
February 9, 2019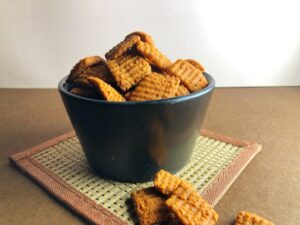 Baked Multigrain Chips
Healthy and crispy multigrain chips with a tangy tomato flavour. These baked chips are a great substitute for the store-bought fried potato chips. To make these chips at home you'll require, all-purpose flour, wheat flour, corn flour, gram flour, ragi flour, cornmeal, rice flour and semolina. To add the tomato flavour, I have used tomato soup powder. Then just mix all the ingredients in a bowl and make a soft dough. Using a kitchen press, make small chips. If you don't have a kitchen press then you can also roll it out using a rolling pin. Then cut it into squares. Bake them in a preheated oven for 10 to 15 minutes. You can easily store these tangy chips in an air-tight container at room temperature.
If you do try this recipe, please share your experience with me by posting a picture of the dish using #temptingtreat and @temptingtreat on Instagram or you can also give your feedback in the comments section below. Happy Cooking!
Prep time: 10 minutes
Cook time: 15 minutes
Total time: 25 minutes
Yield: Serves 4
Ingredients
3/4 cup

all-purpose flour

1/2 cup

wheat flour

1/2 cup

corn flour

1/2 cup

gram flour

1/2 cup

ragi flour

1/2 cup

cornmeal

1/4 cup

rice flour

1/4 cup

semolina

150 gm

tomato soup powder

1 tsp

turmeric powder

1 tsp

salt

1 tbsp

black pepper powder

1/2 cup

oil

1 cup + 1/2 cup

water (approx.)
Cooking Directions
In a large mixing bowl, add all the flours.

Pour tomato soup powder and mix well.

Add turmeric powder, black pepper powder and salt. Give it a mix.

Add oil and water. Mix until the dough comes together. Knead it with your hands to make a smooth and soft dough. Cover it with a damp cloth and refrigerate for an hour.

Preheat oven to 180-degree Celsius.
Divide the dough into four. Place a dough ball into the kitchen press (with strip-attachment).

Press the dough over the baking tray lined with parchment paper. Using a pair of scissors, cut it. Dork the chips with a toothpick.

Bake the chips until crisp. It may take around 10 to 15 minutes.

Serve these multigrain chips with tea or coffee.
Note:
You May Also Like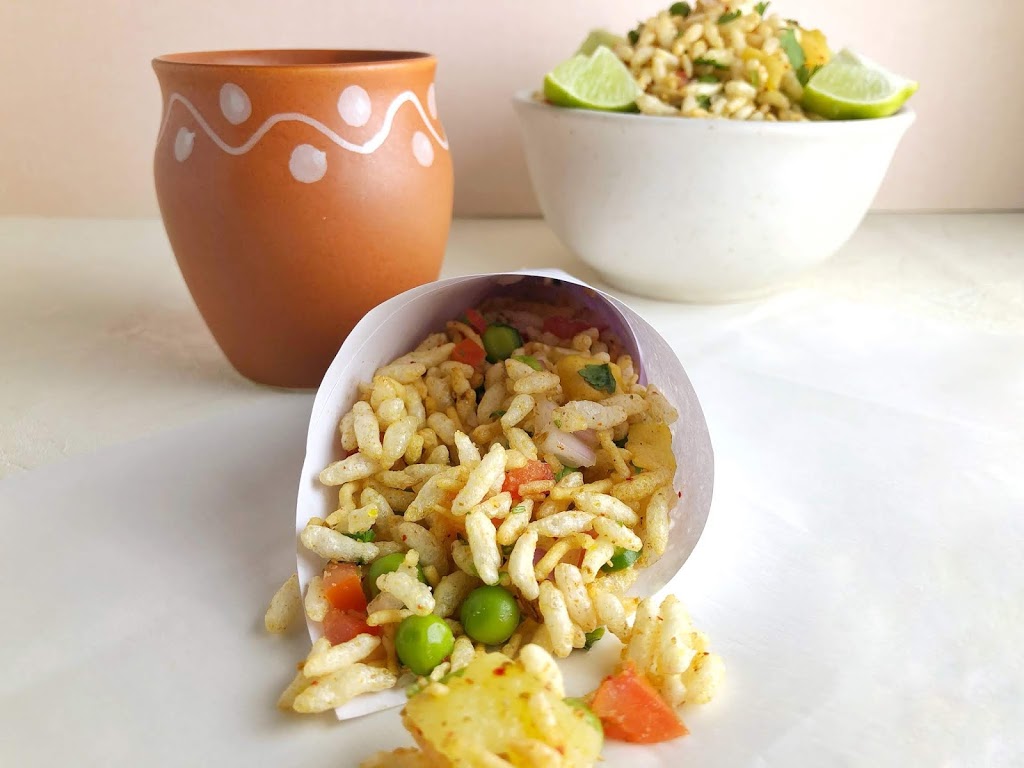 February 16, 2019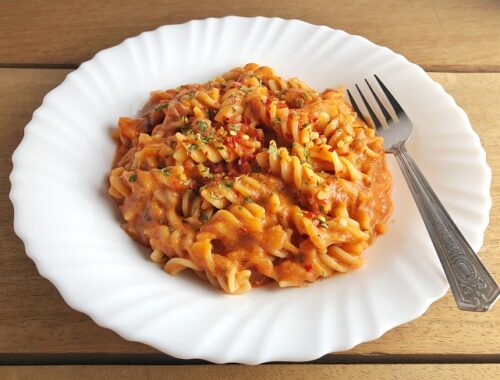 April 27, 2019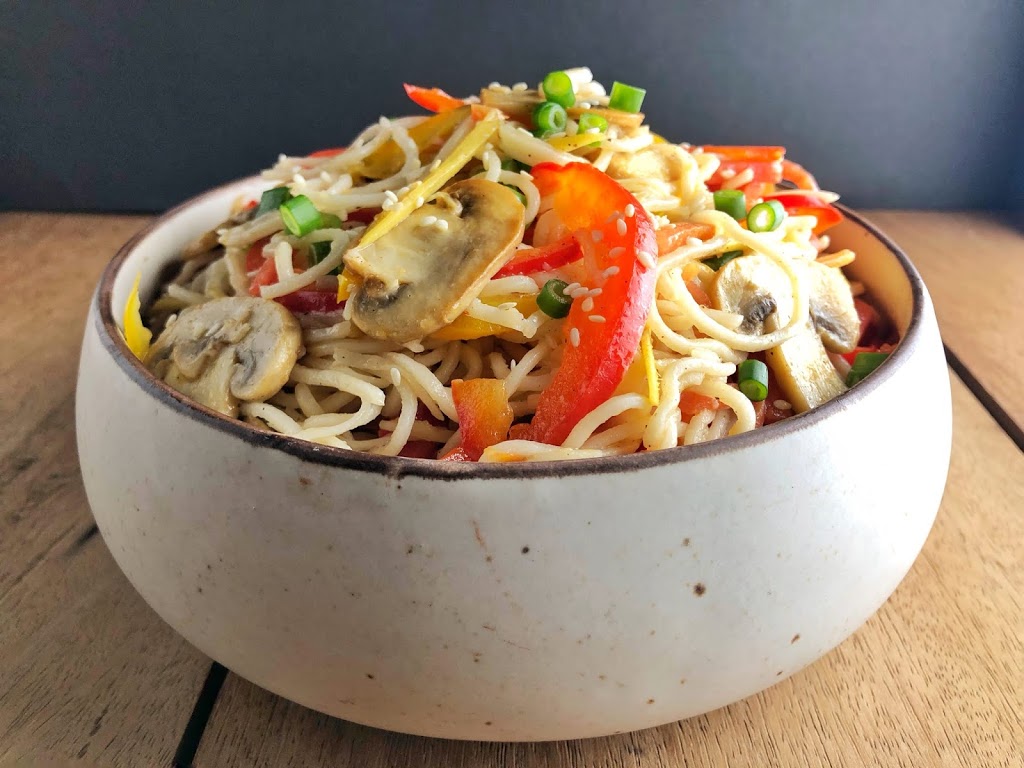 February 23, 2019