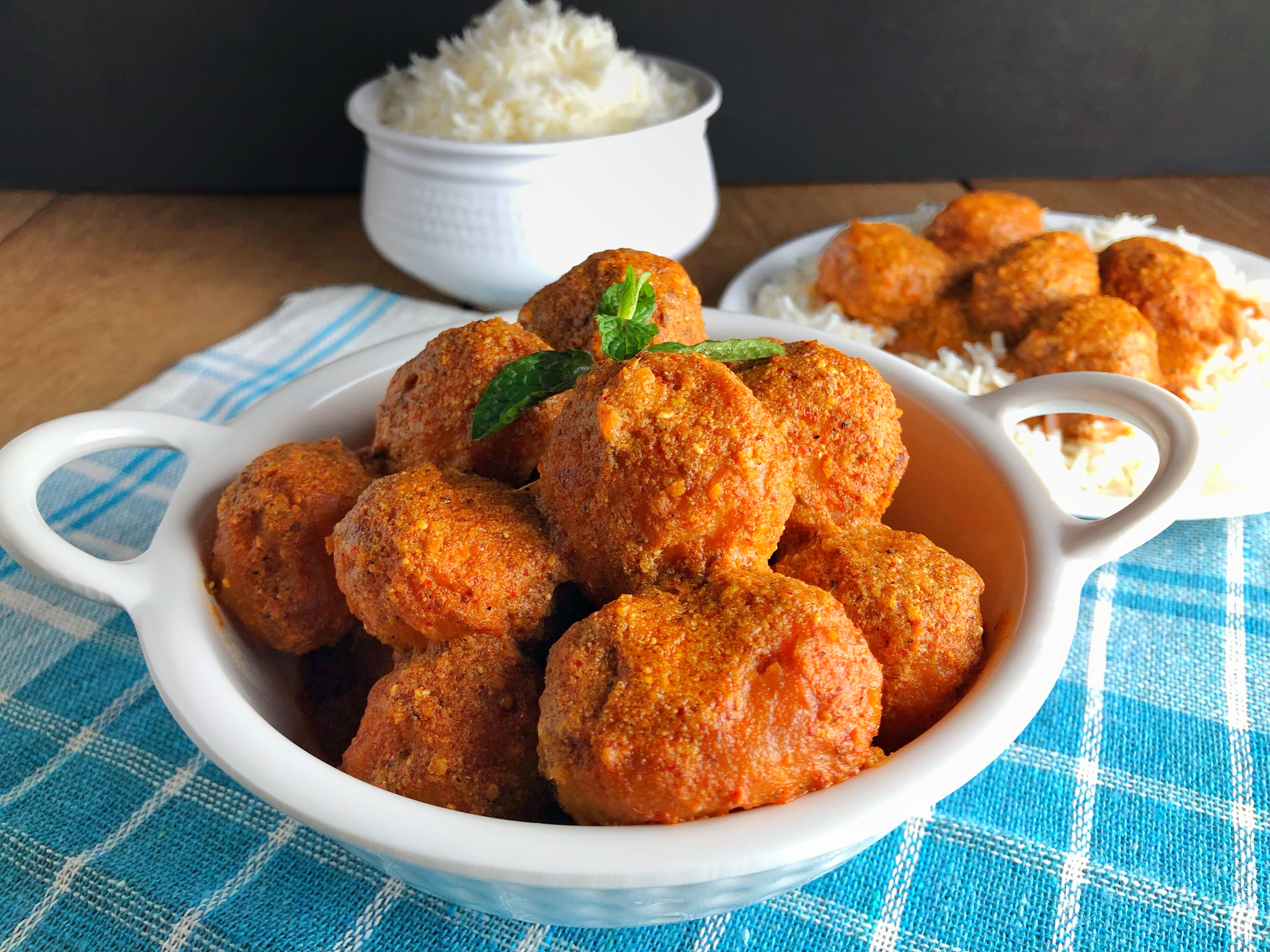 Kashmiri Dum Aloo | Indian Potato Curry
March 9, 2019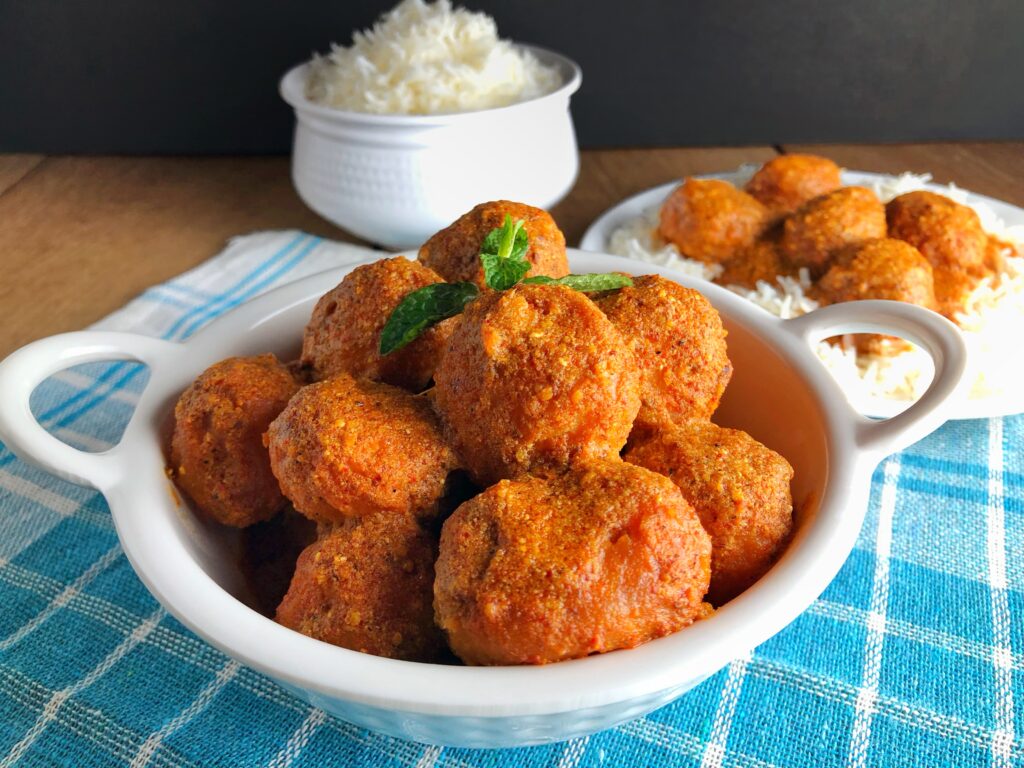 Kashmiri Dum Aloo
A popular vegetarian curry, made with baby potatoes, red chillies and a special spice mix. Goes well with rice, roti, naan, etc.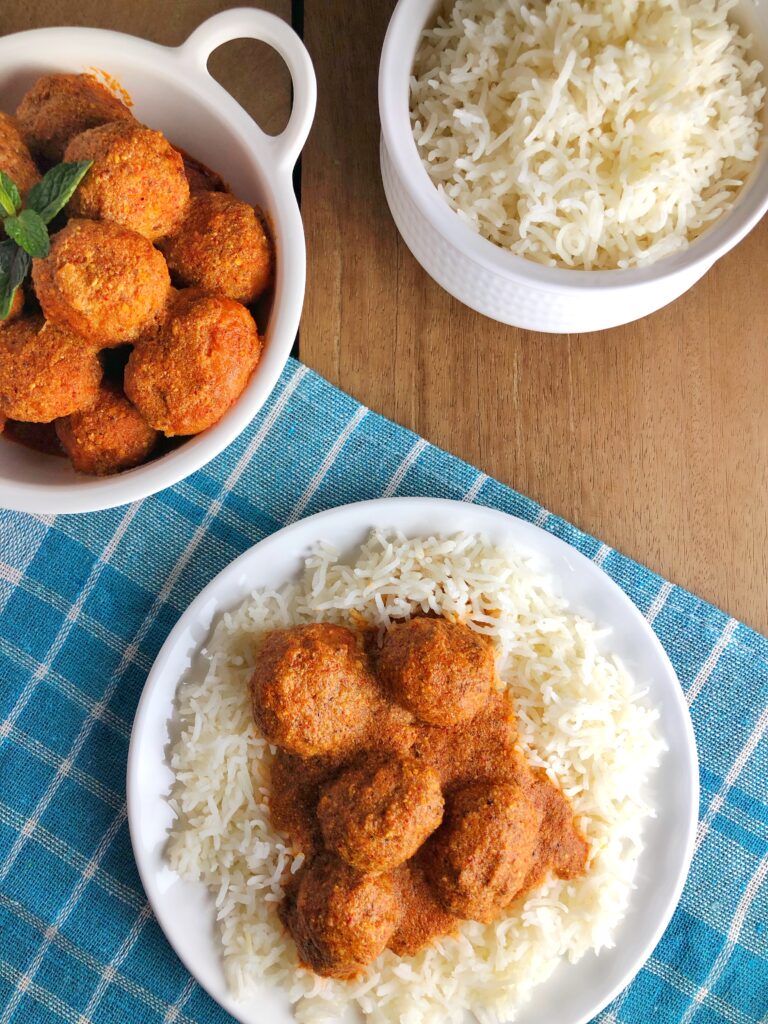 To make this, I have deep fried the baby potatoes in mustard oil. It tastes best when prepared in mustard oil. These golden brown and crisp potatoes are then added to a gravy made with yoghurt, dry ginger powder, fennel and Kashmiri red chilli powder. Then they are cooked in this gravy for a few minutes. Potatoes absorb all the flavours and become tender. Rich and flavourful dum aloo is ready! Serve hot with steamed rice or roti.
If you do try this recipe, please share your experience with me by posting a picture of the dish using #temptingtreat and @temptingtreat on Instagram or you can also give your feedback in the comments section below. Happy Cooking!
Ingredients:
500g baby potatoes, parboiled
1 tbsp fennel seeds or sauf
1 tsp caraway seeds or shahi jeera
3-4cloves or laung
6 black peppercorn or kali mirch
1 black cardamom or badi elaichi
2 green cardamom or choti elaichi
1-inch cinnamon or dalchini
1/2 tbsp ginger powder or saunth
1 tsp asafoetida or hing
1 tbsp Kashmiri red chilli powder
1 cup yoghurt or dahi
1 cup mustard oil
1-2 cups water
Salt, to taste
Cooking Directions:
Heat a non-stick pan on low flame, add fennel seeds, caraway seeds, cloves, black peppercorn, black cardamom, green cardamom and cinnamon. Dry roast for 1-2 minutes.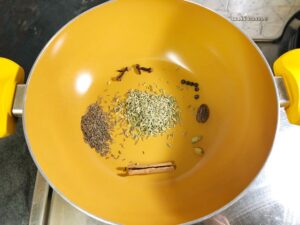 Grind it to a fine powder.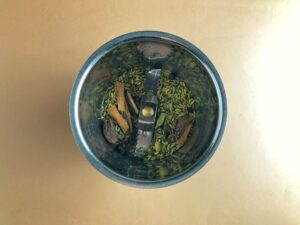 In a bowl, add yoghurt, ginger powder and powdered spice mix. Give it a nice whisk.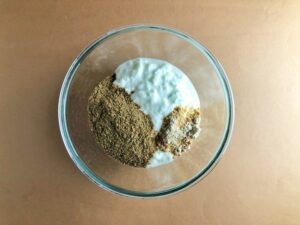 Prick peeled potatoes with a toothpick.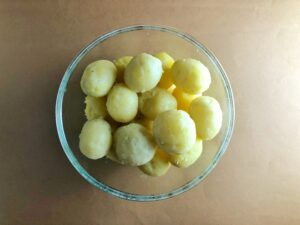 In a pan, heat mustard oil on high flame. Once hot, lower the flame and add the parboiled baby potatoes.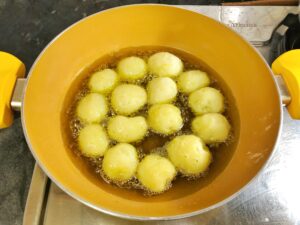 Fry until lightly golden in colour. Take them out and keep aside.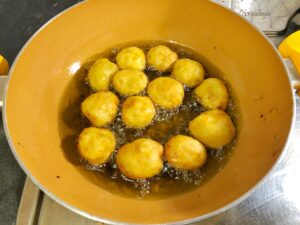 Heat 2 tbsp oil in a pan on low flame. Add asafoetida and Kashmiri red chilli powder.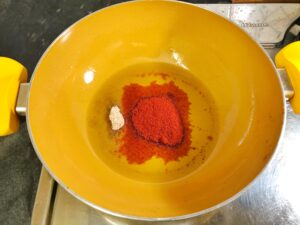 Add 2 tbsp water, to prevent the spices from burning. Cook for a minute on medium flame.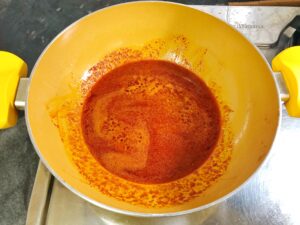 Add yoghurt mix and a little water.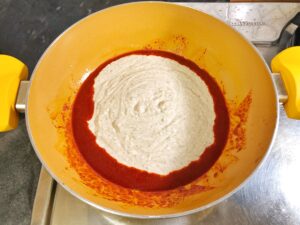 Stir continuously on high flame until it gets a boil.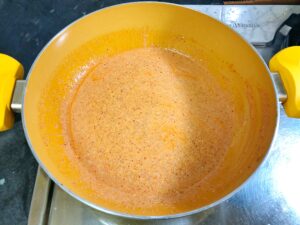 Once it boils, lower the flame and add salt.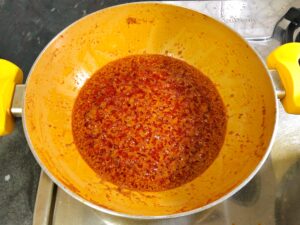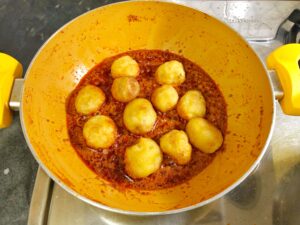 Add water and give it a mix.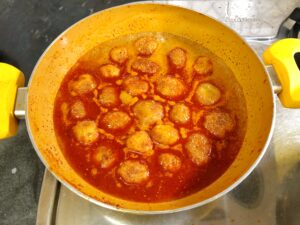 Cover with a lid and cook for 10 minutes.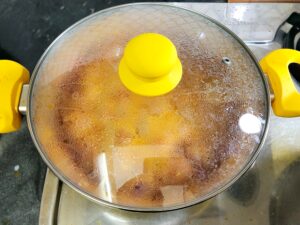 The gravy will thicken and the oil will separate. Turn the flame off.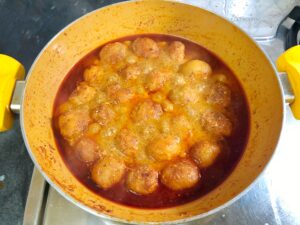 Kashmiri dum aloo is ready. Garnish with fresh mint leaves. Serve it hot with rice or roti.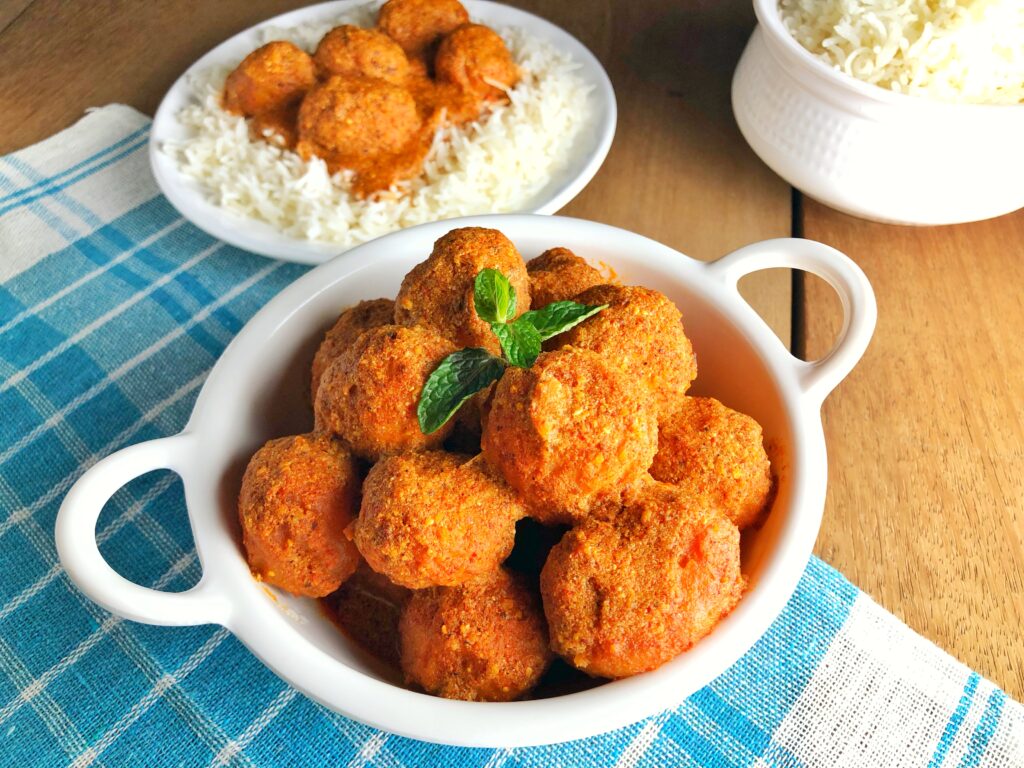 Pin for later: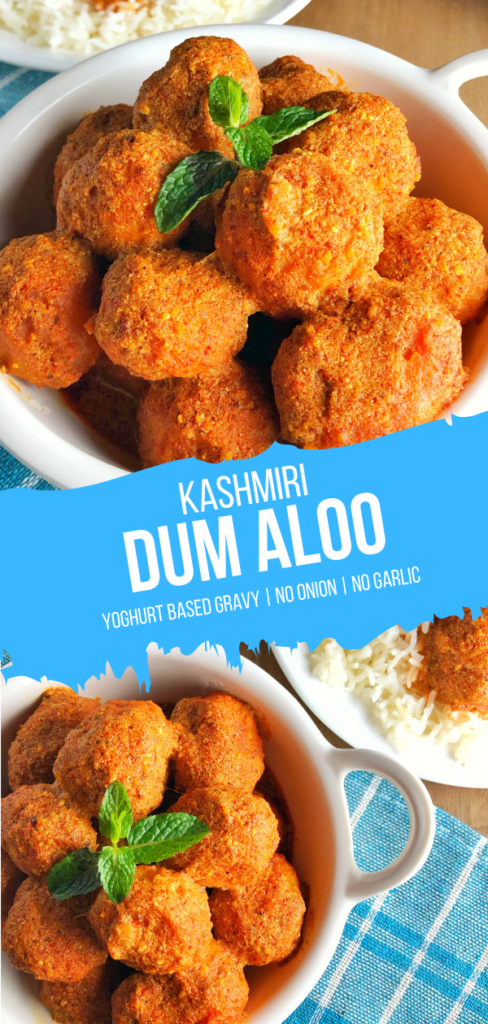 You May Also Like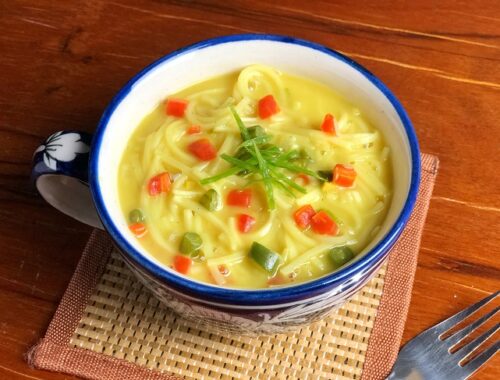 April 25, 2020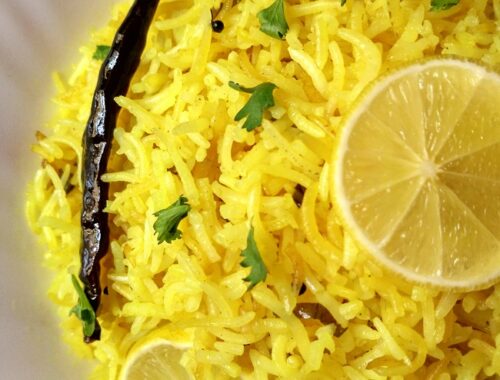 June 15, 2018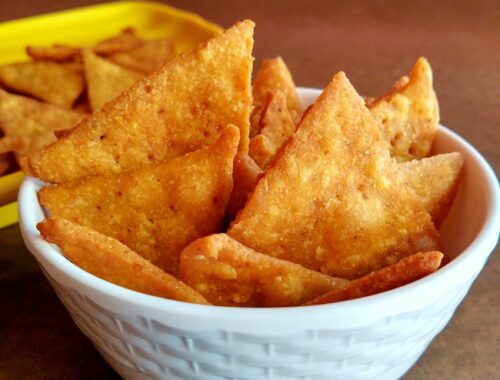 September 26, 2018