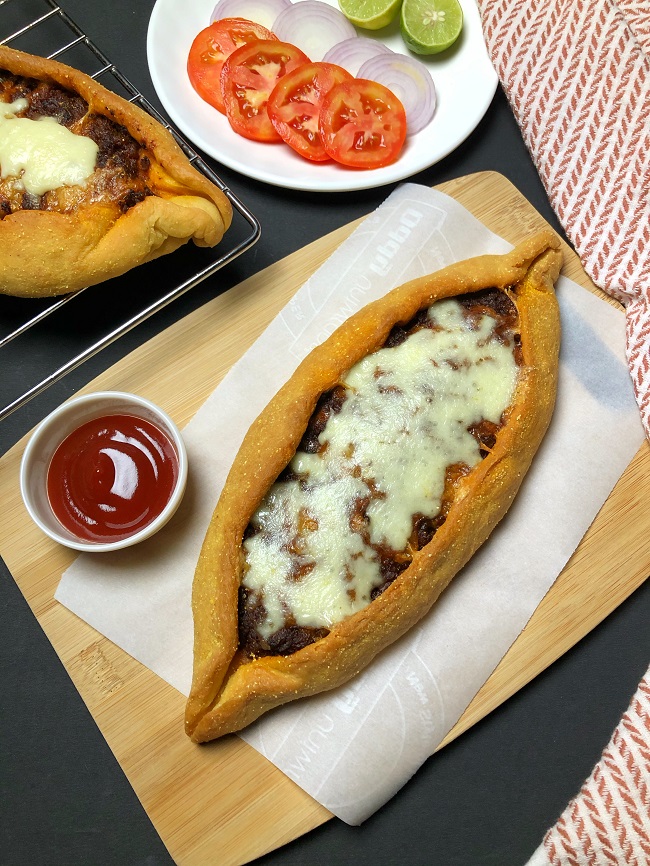 Turkish Pide (Pizza) with Keema Masala Filling
November 22, 2020
Turkish pide is a boat-shaped savoury flatbread which is filled with keema masala and lots of cheese. So if you are planning to make something special over the weekend, then give this Turkish pide recipe a try. It is really appetising and the perfect comfort food!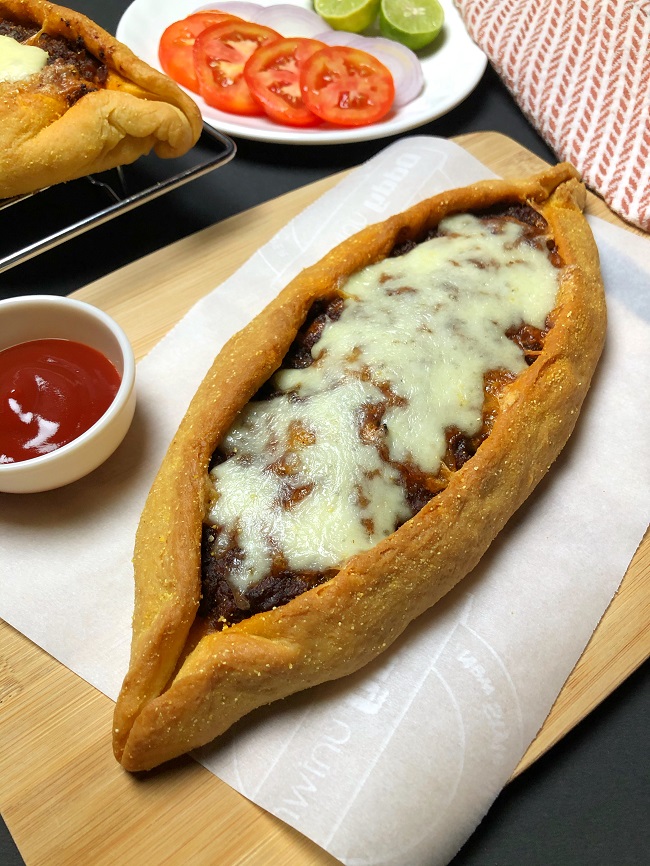 Turkish pide, which is pronounced as pee-day or pi-deh, is quite similar to a pizza. Just like the latter, it is topped with various kinds of toppings and then baked in the oven until the crust becomes golden. Some of the popular topping combinations are meat and onion, cheese and spinach, cheese and egg, and many more. The possibilities are endless. You can customise it with any topping of your choice.
This popular Turkish snack is not only delicious, but it's also very easy to make at home. You just need a good pide dough and a rich meat filling of your choice. Then make this Turkish pizza, bake it in the oven/OTG and cut it into slices before serving.
About this recipe:
Here I have used minced mutton to make the keema masala filling. Keema masala is a delicious Indian mutton recipe, where the keema or minced mutton is cooked with some whole spices, onions, ginger, garlic, tomatoes and garam masala powder. It is super easy to make and goes really well with this recipe.
You can also use chicken, beef, lamb, pork etc. But if you are vegetarian, then you can fill it with cheese or vegetables or tofu/paneer, etc. Like I said earlier, you can customise it as per your liking.
And to make the dough, you will need all-purpose flour, sugar, salt, instant yeast, olive oil and water. Mix all the ingredients in a bowl and then allow it to rise for an hour.
Once your dough and filling are ready, dust cornmeal over the rolling surface, roll the dough out into an oval shape, add the filling over it and top it with mozzarella cheese. Fold the sides and make a boat shape by pinching the ends of the dough. Then place it in the oven, bake until the crust is golden in colour.
Golden coloured pide bread with a crisp crust, loaded with keema masala and cheese is ready to impress everyone. I can assure you, if you try this recipe once, it will become your new favourite.
Prep Time: 15 min | Cook Time: 30 min | Bake Time: 30 min
Resting Time: 1 hour
Total Time: 1 hr 15 min (excluding resting time)
Serves: 2 Turkish Pide (each 10-12 inches long)
Ingredients:
For Turkish Pide Dough:
2 ¼ cup all-purpose flour
1 tsp salt
1 tsp sugar
1 tbsp instant dry yeast
¼ cup olive oil
1 cup water, warm
Olive oil for greasing
Cornmeal for dusting
Mozzarella cheese, as required
For Keema Masala:
500g mutton, minced (washed and drained)
2 bay leaves
4-5 green cardamoms, crushed
1 black cardamom, crushed
2 cloves
1-inch cinnamon, broken
2 tsp cumin seeds
2 big onions, finely chopped
1 tbsp ginger paste
1 tbsp garlic paste
2 green chillies, chopped
½ tsp turmeric powder
1 tsp red chilli powder
2.5 tsp garam masala powder
1 tsp sugar
Salt to taste
1 cup tomato puree
1 cup water
½ cup coriander leaves, chopped
2 tbsp oil
Cooking Direction:
To make the Turkish Pide Dough:
In a large bowl, add all-purpose flour, sugar and salt. Give it a mix.
Then add the instant dry yeast. Always remember, you should never add the yeast on top of the salt. Otherwise, it will deactivate.
Pour oil and warm water into the bowl. But don't pour all the water at once. Add it little at a time. Stir it until it forms a dough.
Knead it for around 5 minutes until it becomes smooth.
Apply olive oil on the bottom and sides of the dough. Place the dough inside the bowl. Then brush a little oil over the dough as well. It will prevent it from drying out.
Cover the bowl with cling wrap. And allow it to rest in a warm place, for 1 hour, to proof.
To make Keema Masala:
In a pressure cooker, pour oil and heat it over medium flame.
Once it heats up, add bay leaves, green cardamoms, black cardamom, cloves, cinnamon stick and cumin seeds. Cook them for a few seconds until the cumin splutters and all the spices are fragrant.
Then add the chopped onions and cook them for a few minutes.
After the onions turn golden brown in colour, add ginger and garlic paste. Mix well and cook until the raw smell goes away.
Add the minced mutton in the cooker. Add chopped green chillies. Combine everything together. Cook for 2-3 minutes. At this point, the mutton will release a little water.
Add turmeric powder, red chilli powder, 1 tsp garam masala, sugar and salt. Give everything a good mix. Cook for 3-4 minutes. All the water in the keema should evaporate.
Pour tomato puree. Mix well and cook until oil separates from the keema masala.
Pour water and give it a mix. Secure the lid and cook over medium flame.
After the first whistle, lower the flame. After the second whistle, turn the flame off.
Let it sit undisturbed for a couple of minutes. Then release the pressure carefully. And open the lid.
Note: Here the pressure cooking time depends upon the quality of the mutton. If its good then it will be fully cooked after 2 whistles or else you will have to cook for a few more minutes.
Again turn the flame on. Cook the keema masala over medium flame for a few minutes until it thickens. Add 1.5 tsp garam masala powder and fresh coriander leaves. Mix well. Turn the flame off. Keep it aside.
To make the Turkish Pide:
Preheat oven to 200-degree Celsius. Line a pizza tray or baking sheet with parchment paper.
After about 1 hour, the dough will double its original size. Uncover it and knead it for a few seconds to release all the air bubbles.
Cut the proofed dough into two halves. Place one portion covered, under the cling wrap.
Dust the rolling surface or mat with cornmeal. Place the other portion of the dough over it.
Using a rolling pin, roll the dough out into a thin and oval-shaped flatbread.
Carefully place the flatbread over the lined pizza tray. Add the keema masala at the centre, spread it out, leaving 1-1.5 inches edge. Add grated mozzarella cheese on top of the keema.
Then fold the sides of the flatbread, slightly over the keema filling. Then pinch both the ends of the dough and make them a little pointed.
Brush the sides of the Turkish pide with olive oil. Bake for 15-20 minutes or until the crust is golden in colour.
Take it out of the oven and sprinkle more mozzarella cheese over the hot pide. Make the second Turkish pide in the same manner.
Note: Baking time depends upon the type of oven you are using. It may even take 20-30 minutes. I baked it in an OTG, which took around 30 minutes per pide/pizza.
Allow them to cool slightly and then cut them in slices. Enjoy!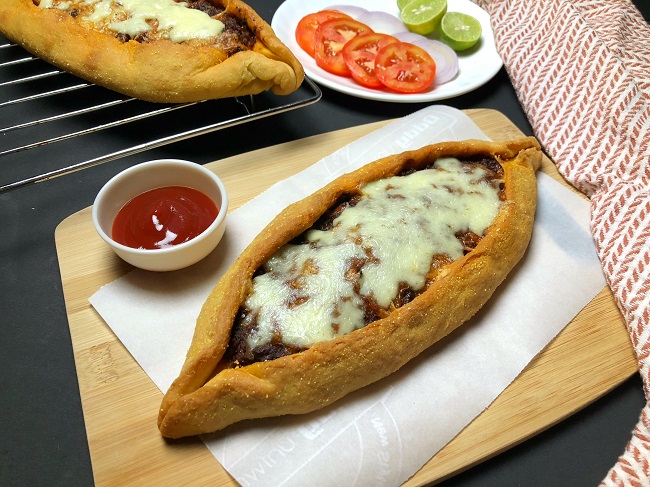 If you do try this recipe, please share your experience with me by posting a picture of the dish using #temptingtreat and @temptingtreat on Instagram or you can also give your feedback in the comments section below.
Happy Cooking!
You May Also Like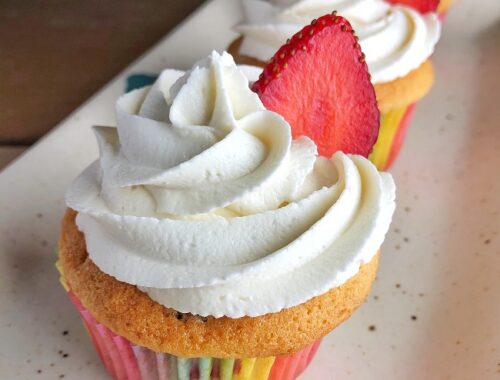 June 1, 2019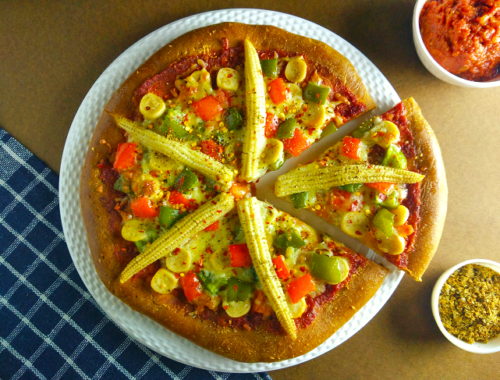 September 1, 2018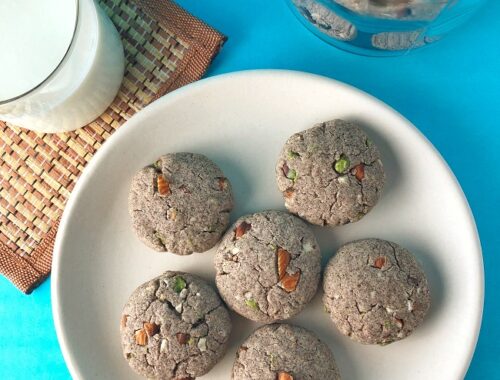 August 24, 2019