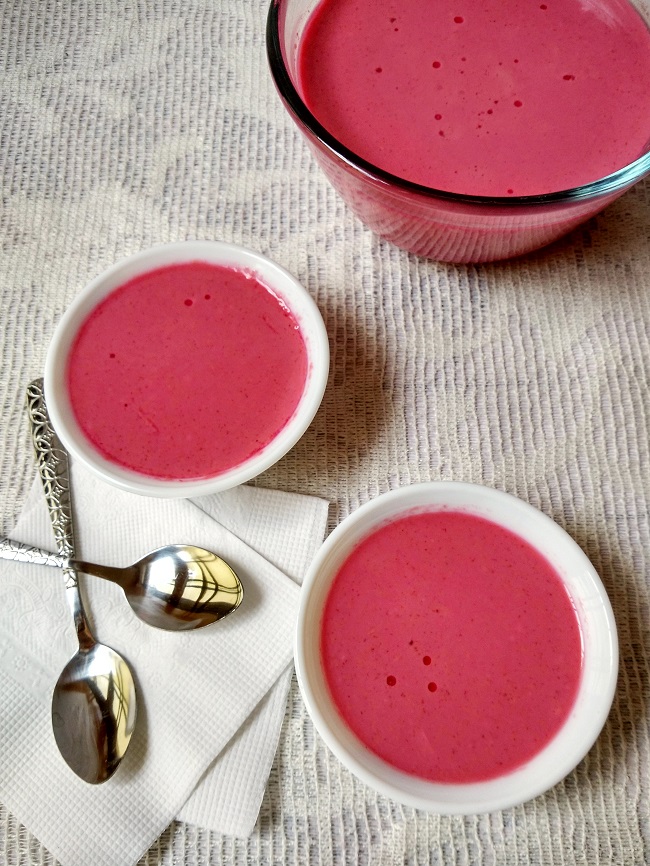 Mishti Doi | Bengali Meetha Dahi | Homemade Sweet Yogurt
April 17, 2018
Mishti doi is a traditional Bengali dessert. It is one of the most famous Bengali sweets. This rich, creamy and decadent sweet yoghurt is loved by all.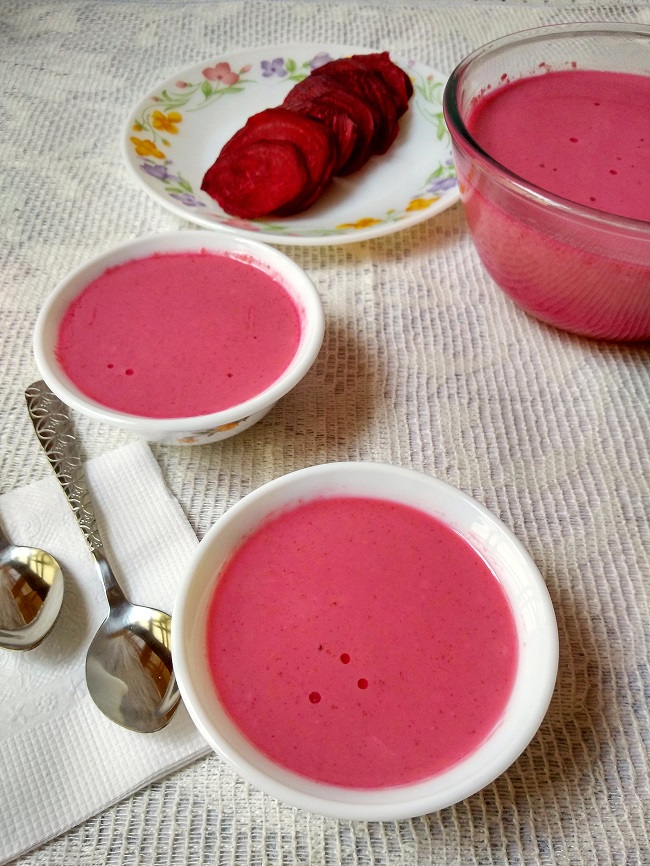 Mishti doi or meetha dahi is a fermented sweet yoghurt which is made by thickening whole milk and then adding caramelized sugar to give it that burnt flavour and colour. This mixture is then poured into earthen pots and kept in a warm place. It is allowed to ferment overnight. Once set it is kept in the refrigerator and allowed to chill. This cold sweet yoghurt is quite refreshing on a hot summer day.
Traditionally mishti doi has a light brown colour. But in this recipe, I have added beetroot to give this bright pink colour. Yes, that's right, it's beetroot mishti doi! Not only does it give the mishti doi an amazing shade of pink but also provide natural sweetness and a mild earthy flavour. But if you want then you can add strawberry or vanilla essence.
To extract the beetroot juice, blend fresh beetroot in a blender with some water. Then with a sieve strain the juice. You can use this rich natural food colour in other recipes as well. It is an excellent alternative to artificial food colour. But you can also use store-bought beetroot if you like.
Ingredients:
For the beetroot syrup:
1 medium beetroot
2 cup water
1 cup sugar
For the mishti doi/yoghurt:
1-litre full cream/whole milk
1 cup curd/yoghurt
1 tsp Strawberry essence
Cooking Directions: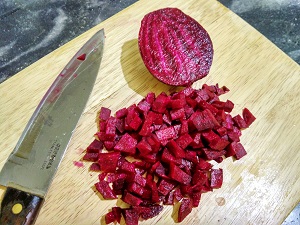 Wash, peel and chop the beetroot.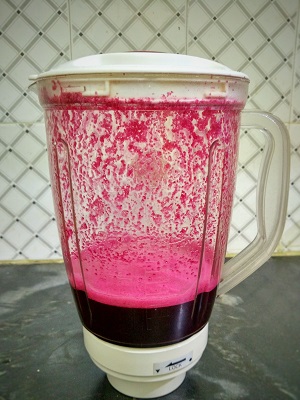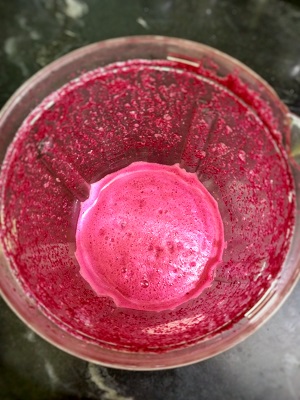 Using a blender, blend the beetroot with a little water at first to a smooth puree. Then add the remaining water and blend.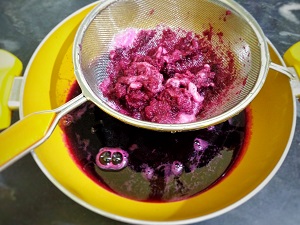 Run it through a sieve to catch the pulp and re-blend any large bits.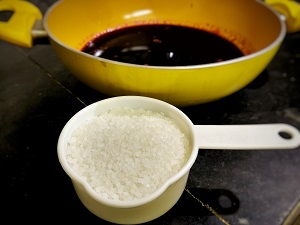 Add sugar to the beetroot juice.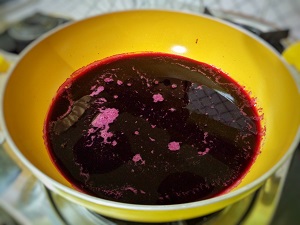 Boil over medium heat. Stir until sugar is blended well.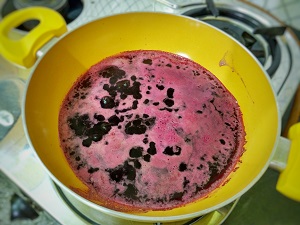 Continue cooking until the raw smell disappears. Keep skimming the foam that is formed on the top.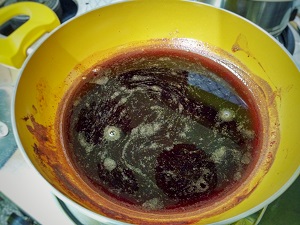 Once it becomes thick, remove from heat and let it cool down.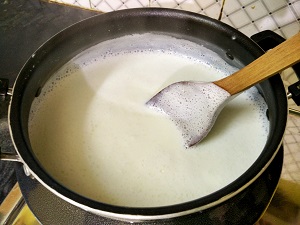 Boil the milk in a heavy-bottomed non-stick pot. Stir occasionally.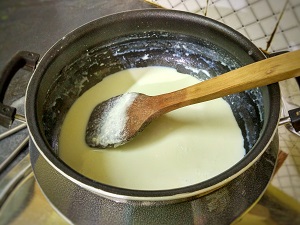 Keep boiling until the milk has reduced to half of its original quantity.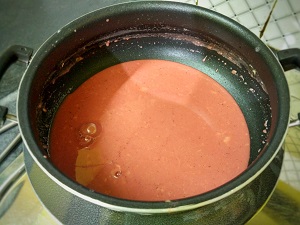 Then stir in the beet syrup. Mix it well. Turn the heat off.
Now let the milk cool down till it is just lukewarm.
Take curd or yoghurt, it should be homemade, beat it with a whisk. Add it to the warm milk. Then add strawberry/vanilla essence (optional). Stir well.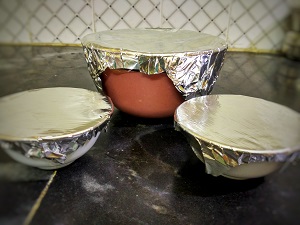 Then pour it into the desired pot or container. A clay pot is the best but if you don't have that then you can even use a glass bowl. Cover with foil and allow it to set in a warm place for 10 to 12 hours. Don't disturb it, as it can ruin the shape.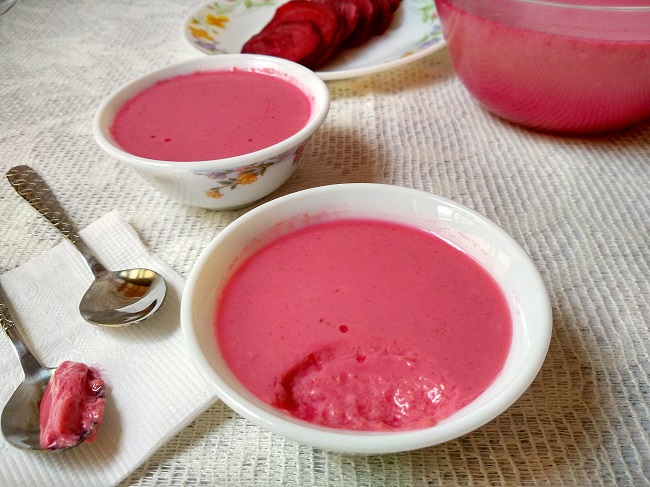 Once it sets completely, keep it in the refrigerator for 2 to 3 hours. Then serve the chilled mishti doi.
Cooking Notes:
Make-ahead Syrup: After making the syrup, allow it to cool down. When cooled, store it in a glass bottle and keep it in the refrigerator. It would easily last for a week.
Continuous Stirring: While the milk is simmering, keep stirring it. This would ensure a better texture.
Use homemade curd: Try to use homemade curd/yoghurt for the recipe as it gives a better texture and sets well.
Keep it in a warm place: The kitchen is the best place to keep the curd for fermentation, but if the weather is cold then you can keep the bowls in a preheated oven.
You May Also Like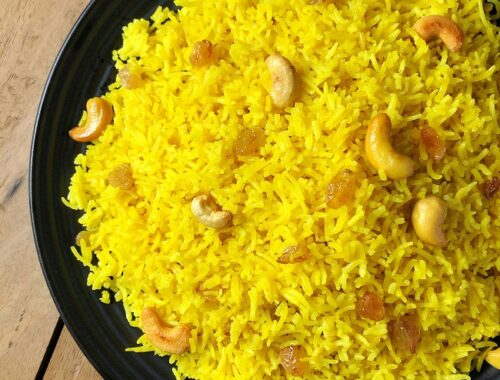 January 29, 2020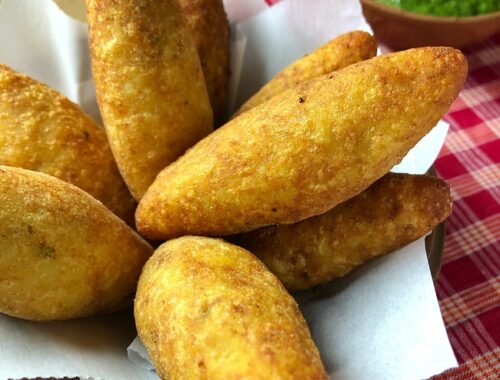 January 11, 2020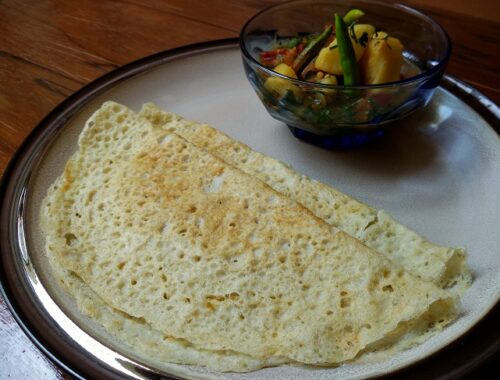 April 7, 2018