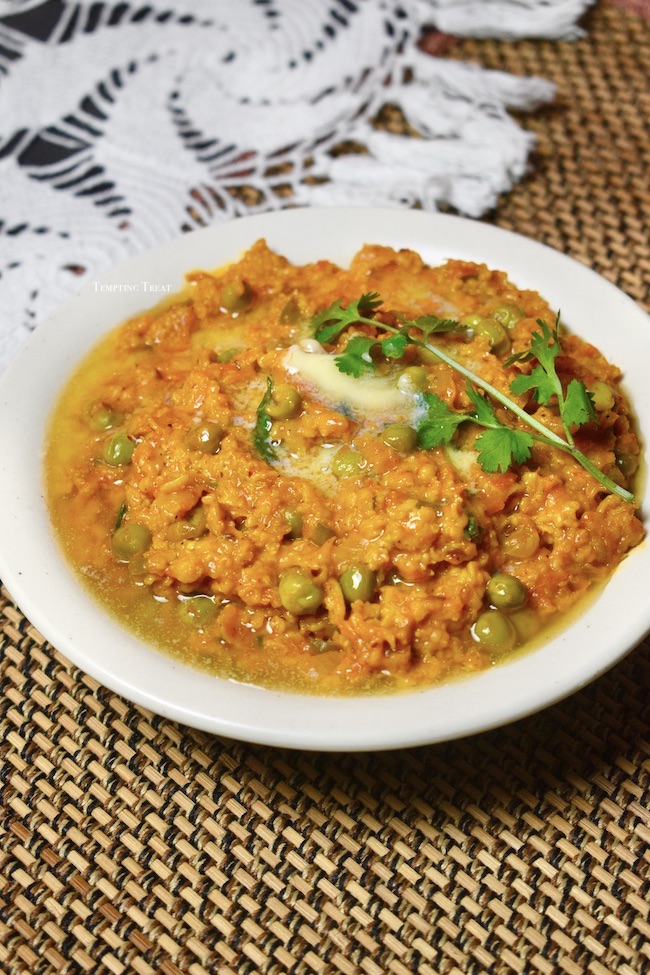 Pav Bhaji Oats | How To Make Masala Oats At Home
May 27, 2022
Learn how to make pav bhaji oats or masala oats at home. This street-style spicy pav bhaji oats recipe is so flavourful and is loaded with veggies. You can enjoy it at any time of the day, be it for breakfast, lunch or dinner.
Are you tired of having oats with milk or yoghurt? Or don't want to cook those instant masala oats by Saffola/Quaker? Or don't know how to make masala oats with normal oats? Then you need to try this!
This savoury oats recipe is very easy to make and it also doesn't take much time to prepare. You just require some quick-cooking oats, a bunch of veggies, butter and some spices. And within a few minutes, you'll have a comforting, hearty, tasty meal which will keep you full for many hours.
About The ingredients:
Oats: For this recipe, I have used Bagrry's white oats. You can also use Quaker or Saffola oats. Just make sure they are quick-cooking oats.
Veggies: Here I have used cauliflower, carrots, green peas and capsicum. Along with this, you'll require onions and ginger-garlic paste.
If you don't like any vegetable then just leave that one out or replace it with any other vegetable of your choice. Make sure you add the vegetable according to their cooking time. For example, I have added the green peas at the beginning because it requires more time to cook.
Tomato puree: You can use both homemade or store-bought tomato puree.
Whole and powdered spices: In this recipe, you'll need some cumin seeds, turmeric powder, red chilli powder and pav bhaji masala.
And lots of butter and coriander leaves!
Don't have pav bhaji masala?
If you don't have pav bhaji masala at home then replace it with garam masala or maggi masala. Both of them will go really well with this recipe.
Looking for a masala oats recipe for weight loss?
If you are on a diet and looking for a healthy masala oats recipe or if you don't want to add all that butter, then just replace it with any oil. You can adjust the quantity of oil according to your liking.
Prep Time: 5 min | Cook Time: 20 min | Total Time: 25 min
Serves: 3 people
Ingredients:
1 cup oats
2 tbsp butter
1 tsp cumin seeds
¼ cup onion, finely chopped
¼ cup green peas, fresh
1 tsp ginger-garlic paste
¼ cup cauliflower, grated
¼ cup carrot, grated
¼ cup capsicum, chopped
Salt to taste
½ cup tomato puree, store-bought
¼ tsp turmeric powder
½ tsp red chilli powder
1 tbsp pav bhaji masala
2.5 cup water
Roughly chopped fresh coriander leaves, as per your liking
More butter for garnishing
Method:
Heat a saucepan or pot over a medium flame. Add butter and allow it to melt.
Once the butter melts, add cumin seeds. Allow the seeds to splutter.
Add chopped onion and green peas. Give them a stir and saute until the onions turn translucent.
Then add the ginger-garlic paste. Cook for a few minutes until the raw smell of the ginger-garlic paste disappears.
Add grated cauliflower, carrots and chopped capsicum. Mix well.
Add salt. Cook the veggies for 2-3 minutes.
Pour tomato puree into the saucepan. Mix well.
Then add turmeric powder, red chilli powder and pav bhaji masala. Give it a good mix.
Cook for 2-3 minutes or until oil separates from the masala.
Pour water and give it a good stir. Increase the heat and bring it to a boil.
After it comes to a boil, reduce the flame to a medium-low.
Add the oats. Mix well. Cover the saucepan with a lid.
Allow it to cook for 4-5 minutes or until the oats are cooked and the water has been absorbed.
Uncover the pan. Give it a stir and check the consistency and seasoning. Turn the flame off.
Add roughly chopped coriander leaves. Mix well.
Immediately pour it into the serving bowl/plate. Add a dollop of butter over the top and garnish with coriander leaves.
Pav bhaji oats is ready to serve!
You May Also Like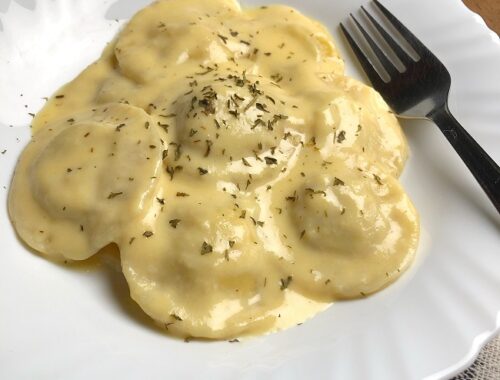 July 18, 2020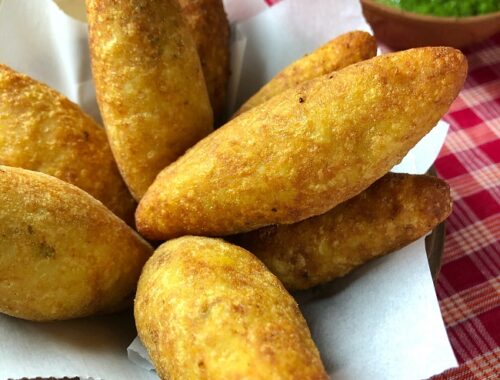 January 11, 2020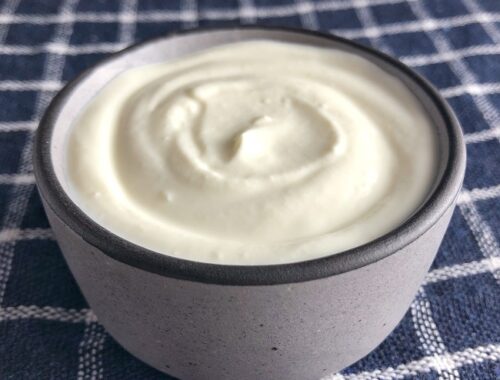 July 20, 2019