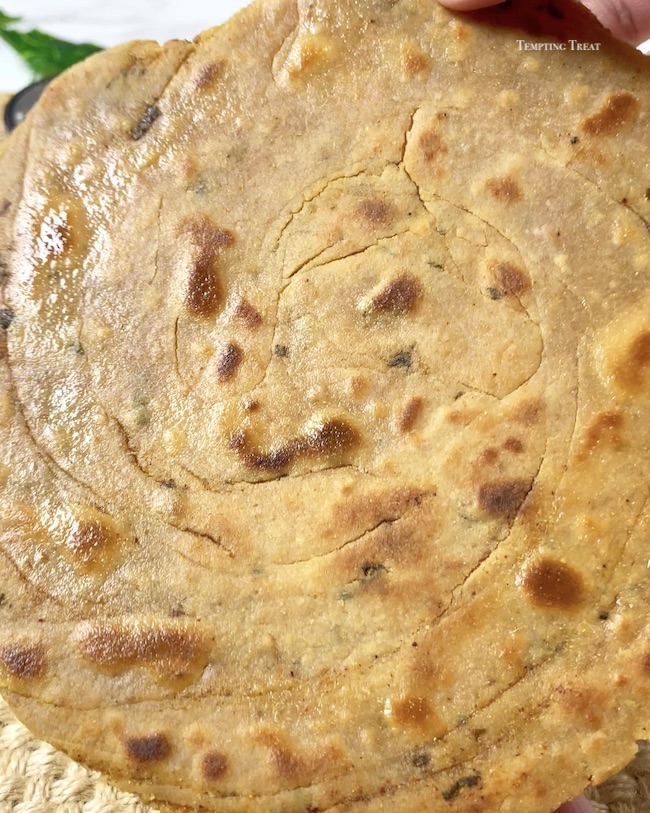 Masala Laccha/Lachha Paratha Recipe
July 15, 2023
Like this recipe? Share it!
Learn how to make masala laccha/lachha paratha with wheat flour/atta at home.
Ingredients:
1 dough ball, made with atta/wheat flour
¼ tsp garam masala powder
¼ tsp chaat masala powder
¼ tsp red chilli powder
Salt to taste
½ tsp dried kasuri methi
Ghee, for brushing
Atta/Wheat flour, for dusting
Butter, for brushing
Method:
Take a dough ball and roll it out into a circle.
Brush ghee over it.
Add garam masala powder, chaat masala powder, red chilli powder, salt and dried kasuri methi.
Mix and spread the masala over the dough.
Sprinkle wheat flour.
Cut it into thin strips.
Gather all the strips, twist, sprinkle more flour, swirl and make a ball.
Sprinkle more flour. Roll it out.
Note: While rolling, if the dough starts sticking to the rolling pin/belan then sprinkle little flour over the dough.
Heat the tawa over medium flame.
Toast both sides of the paratha.
Brush ghee on one side. Flip and cook until golden.
Apply ghee on the other side. Flip and cook until golden.
Brush the masala laccha paratha with butter.
Serve hot with dahi.

You May Also Like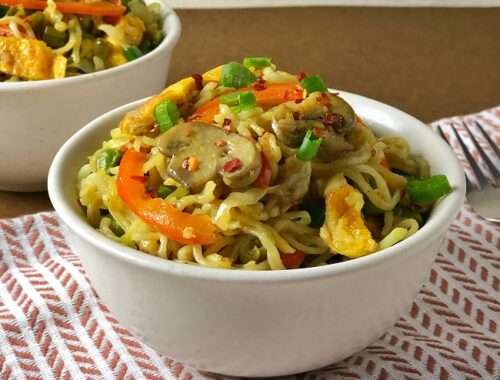 February 29, 2020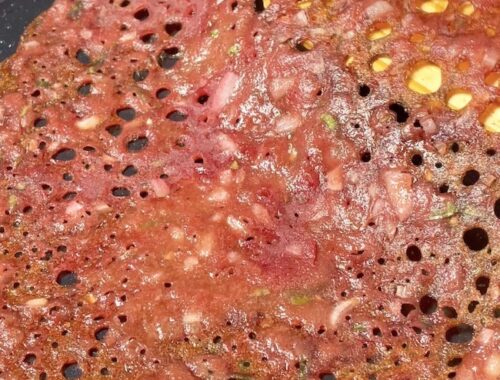 August 7, 2023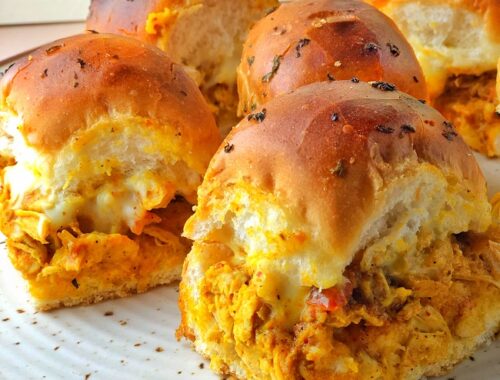 February 2, 2019