No Yeast Homemade Pizza – with Sausage, Bell Peppers and Baby corns
September 1, 2018
No-Yeast Homemade Pizza
My blog just turned
six months
old! So this month I will be posting 4 very special recipes. The first recipe is a no-yeast basic pizza. Its a really simple recipe. With just a few ingredients you can make a delicious pizza at home. In this recipe, instead of adding yeast I have used baking powder and baking soda. Both of these ingredients are important for the pizza base to rise. To give the base a beautiful light brown colour and flavour, I have applied garlic butter. Its such an easy step but adds so much flavour to the pizza. Now coming to the sauce, I have made a homemade pizza sauce with fresh tomato puree, onion, garlic and dried Italian seasoning. The procedure is pretty simple. All the steps are mentioned below. But you can also use a store bought sauce if you want. For the toppings, I have used slices of sausages, chopped bell peppers, baby corn and lots of cheese. You can change the toppings as per your wish. I hope you'll find the recipe helpful. If so, do let me know in the comments section below. And don't forget to check my blog for the next 3 special recipes. Happy six months n Happy Cooking!!
Prep time: 20 minutes
Cook time: 25 minutes
Total time: 45 minutes
Yield: Serves 2-3
Ingredients
For the dough
2 cup

all-purpose flour

1 tsp

salt

2 tsp

baking powder

1 tsp

baking soda

2/3 cup

yoghurt

1 tbsp

butter

1/3

warm water

1/2 cup cornmeal or maize flour (makke ka atta)
For the pizza sauce
10-12

garlic cloves, finely chopped

1 medium-sized

onion, finely chopped

5 medium-sized

tomatoes, pureed

2 tsp

paprika powder

1 tsp

red chilli powder

2 tsp

Italian seasoning

2 tsp

black pepper powder

1 tsp

sugar

3 tbsp

oil

Salt to taste
Toppings
4-5

chicken sausage

1 cup

red and green bell peppers, chopped

4-5

baby corns, sliced in half

1-2 cubes

processed cheese

1 cup

mozzarella cheese
For garlic butter
1/2 cup butter, softened
1/2 tbsp garlic paste
Cooking Directions
Preheat oven to 180-degree Celsius.
To make the pizza dough, in a large bowl add flour, salt, baking powder, baking soda. Give it a nice mix.

Add yoghurt and mix again. Then start kneading the dough with warm water. Knead the dough for around 10-15 minutes. Try to form a smooth and soft dough. Then add butter and knead again. Make sure the butter is nicely absorbed into the dough.

Place the dough in a well-oiled bowl and apply a little on the dough ball as well. Cover with a damp cloth and let the dough rest for at least 30 minutes in a warm place.

To make the pizza sauce, heat oil in a non-stick pan over medium flame. Add garlic, saute for a minute. Then add chopped onion and cook for about 2 minutes.

Pour the tomato puree and add paprika powder, red chilli powder, Italian or pizza seasoning, black pepper powder, sugar and salt. Mix well and bring the sauce to a boil.

Simmer for about 5 minutes or till the sauce thickens up. Then turn the heat off and keep the sauce aside.

In a separate bowl add sliced sausages, bell peppers and baby corns. Pour 1 tsp oil and sprinkle salt and pepper. Mix everything nicely.

Remove the dough ball from the bowl and dust it with cornmeal.

Roll it out with the help of a rolling pin. You can also use your fingers to flatten the dough. Make sure the edges are slightly raised. Dust the pizza tray with cornmeal and place the pizza on it. Prick holes on the pizza base with the help of a fork. Bake for 10 minutes at 180-degree Celsius.

Combine butter and garlic in a bowl, mix until smooth.
Then take the pizza base out of the oven and apply garlic butter all over the crust.

Spread the pizza sauce all over the base and add a layer of toppings.

Grate processed and mozzarella cheese over it. Add another layer of sausage and bell peppers. Place the sliced baby corns and apply a little garlic butter over them.

Bake for another 10 minutes at 250-degrees Celcius.
Garnish with oregano and red chilli flakes.
Recipe Notes:
You can make this pizza in the microwave, OTG or even on a gas stove. To make a stovetop pizza, take a skillet/kadhai and add a layer of salt. Place a wire rack or small metal bowl at the centre. Cover it with a lid and keep the flame high. Preheat for 10 to 15 minutes. Then place the pizza tray on the wire rack/bowl and put the lid back on. Lower the flame and bake the pizza base for 10 minutes. After that add the toppings and bake for 10 more minutes at high flame.

The pizza dough should be soft and knead it with lukewarm water.

Keep the dough in a well-oiled bowl. It would prevent the dough from sticking to the sides.
If you don't have cornmeal, then you can also use flour for dusting.
Pin for Later:
You May Also Like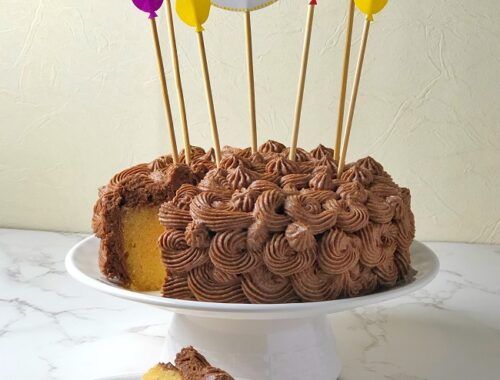 March 3, 2020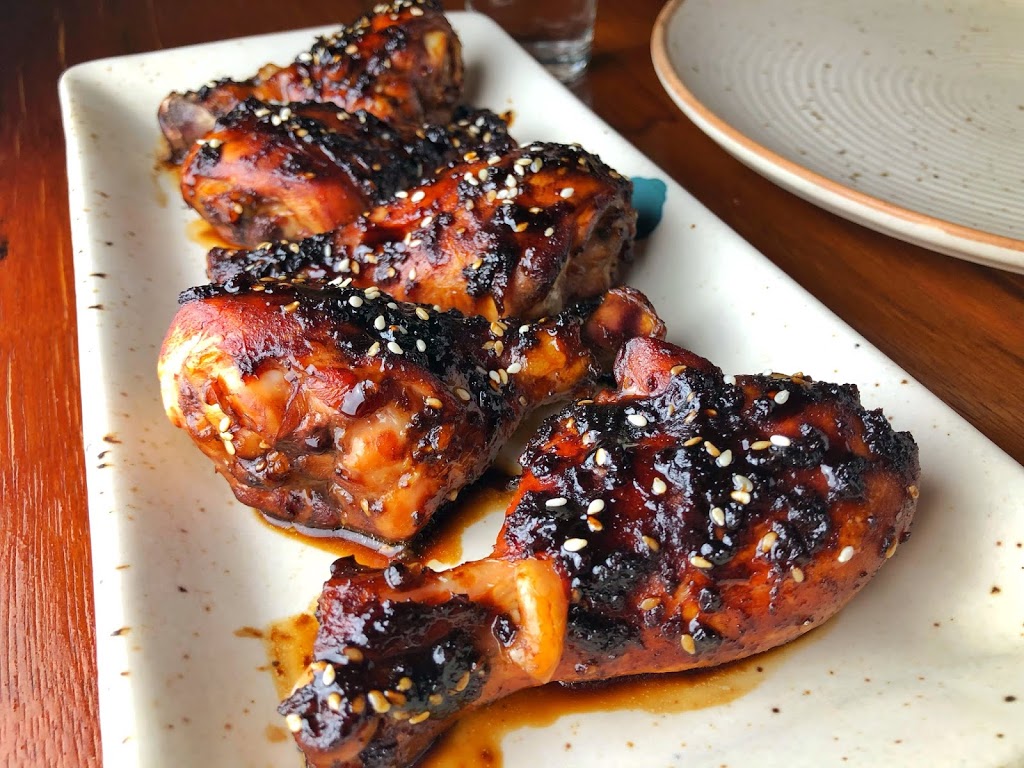 January 5, 2019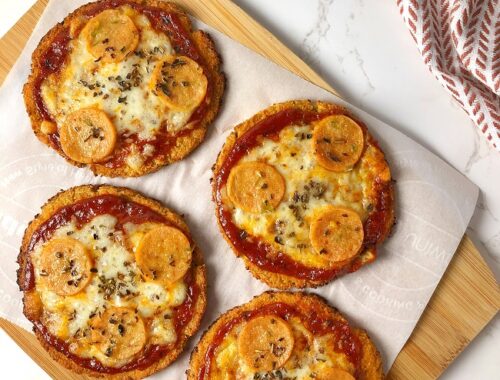 January 18, 2020