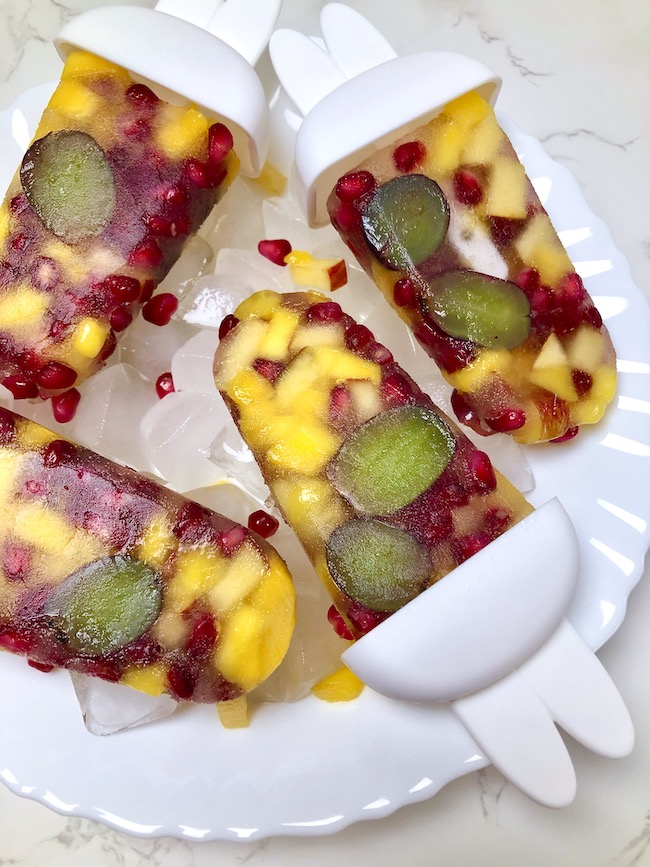 Fresh Fruit Popsicles with Coconut Water
May 15, 2021
An easy and refreshing treat that will keep you cool during the hot summer days! These fresh fruit popsicles are made with apple, mango, pomegranate and coconut water.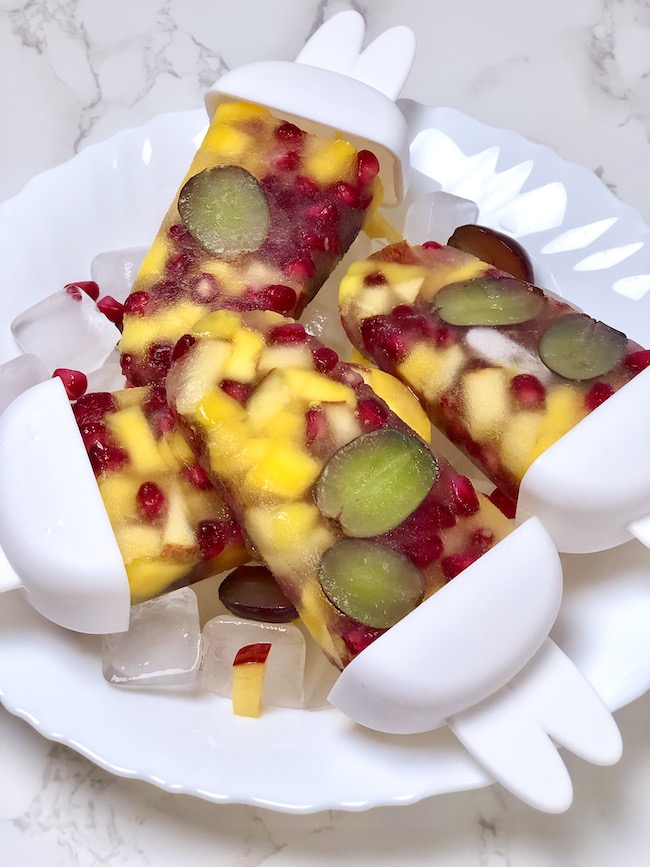 Watch how to make Fresh Fruit Popsicles:
If you liked this video then subscribe to my YouTube channel. And don't forget to hit the bell icon so you'll know whenever there is a new video.
Prep Time: 2 min
Serves: 4 popsicles
Ingredients:
½ cup pomegranate arils
½ cup mango, chopped
½ cup apple, chopped
5-6 black grapes, cut in half
1 cup coconut water
Directions:
Add a few spoonfuls of chopped mango, apple and pomegranate arils into the popsicle mould.
Once they are half-filled, add a few pieces of grapes. Press them against the sides of the mould. Add more fruits on top.
Then slowly pour coconut water into the popsicle mould, leaving about ¼ inch of space at the top. Don't overfill because once the water starts freezing, it will expand.
Place the popsicle sticks into the moulds.
Freeze them for 4-6 hours or overnight.
Once they are frozen, take the mould out of the freezer, place it over the kitchen counter/table. Let it stay undisturbed for a couple of minutes. The popsicles will leave the sides of the mould and will come out easily.
But if you are in a hurry, then dip the mould in warm water or run the mould under tap water.
Fruit popsicles are ready to serve!
You May Also Like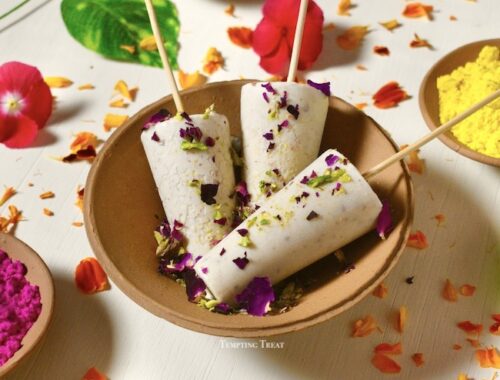 March 6, 2023