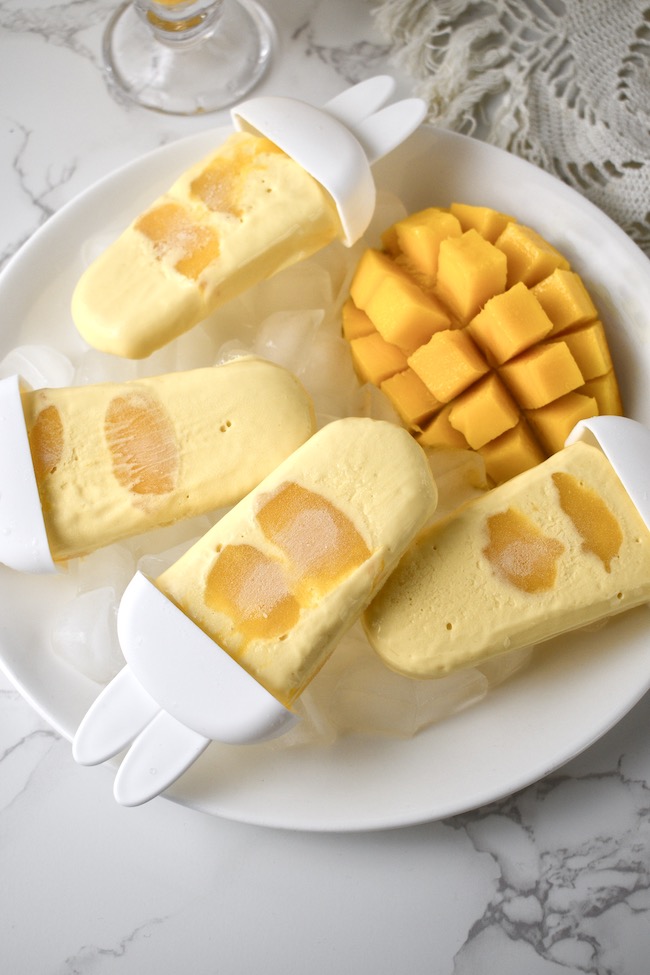 3-Ingredient Creamy Mango Popsicles and Ice Cream Made In a Blender
June 20, 2021
Learn how to make 3-ingredient creamy mango popsicles and ice cream in a blender in just 5 minutes. You won't believe how easy this recipe is and the texture is extremely creamy and rich. So don't be intimidated to make ice cream at home. Try this recipe and enjoy the easiest summer treat with your loved ones.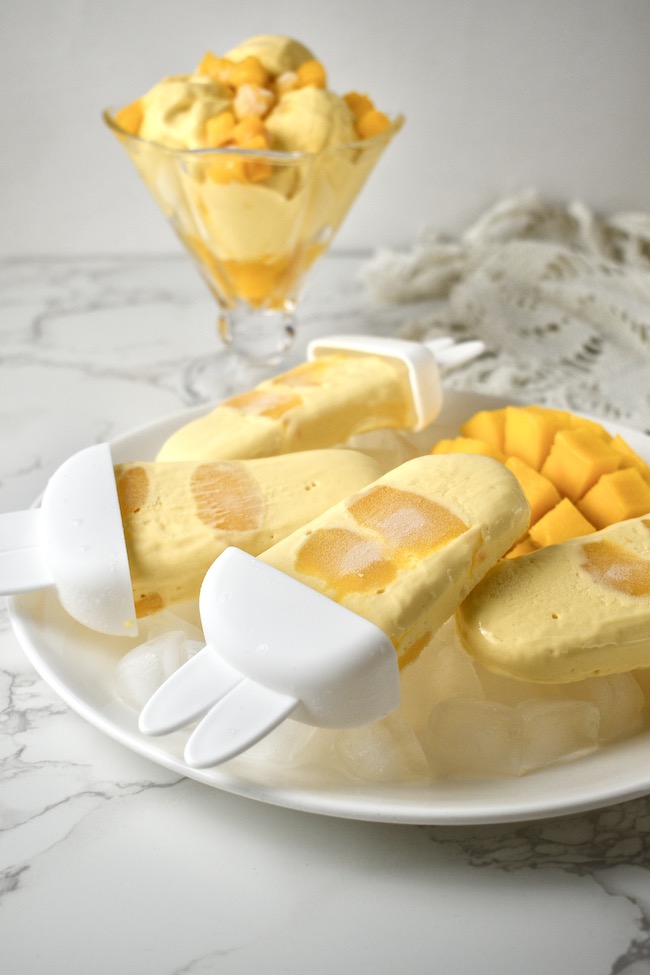 About this recipe:
Like I said earlier, this mango bar ice cream recipe is very simple to make at home. This ice cream is made without eggs, heavy cream (whipped cream) or any fancy machine (ice cream maker).
Ingredients required for this Mango Popsicles and Ice Cream:
Mango – You can use any variety of mango for this recipe.
Condensed Milk – You can use both homemade or store-bought condensed milk. Here I have used Nestle's Milkmaid.
If you like to make condensed milk at home, then you can check my homemade condensed coconut milk recipe. Just replace the coconut milk with dairy milk in that recipe. The process remains the same.
Fresh Cream – In this ice cream recipe, I have used Amul fresh cream. Use only the thick cream and discard the thin watery liquid.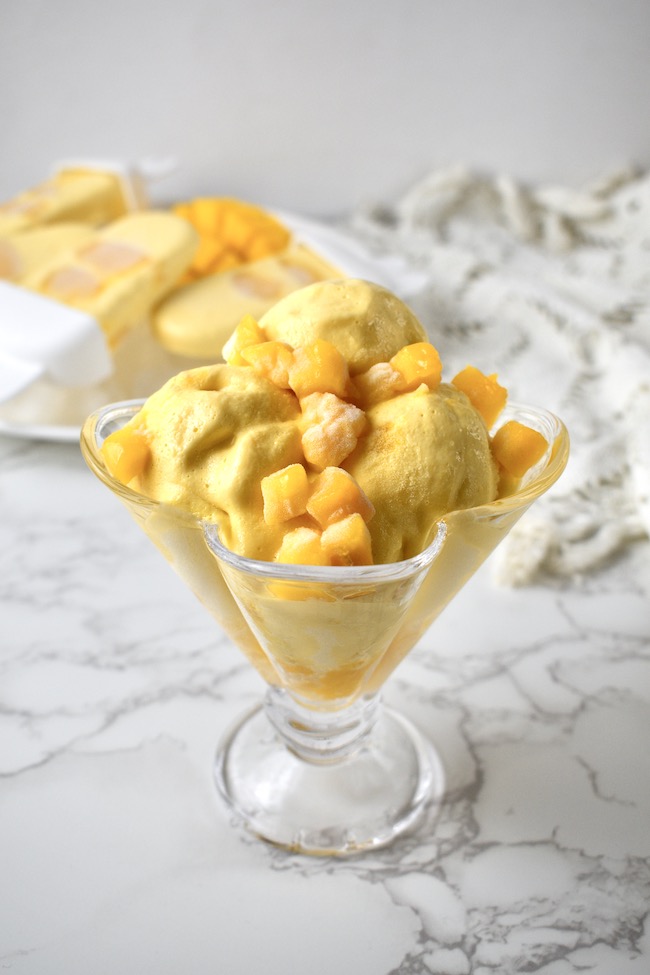 Equipment Required:
Blender – You can use any kind of blender to blend all the ingredients. You can also use a food processor if you like.
Popsicles Mould or Freezer-Friendly Container – In this recipe, I have frozen the ice cream in two ways. First, in a plastic freezer-friendly popsicles mould. You can use any kind of mould. And the second one is an airtight freezer-friendly container or box. You can use either of the two.
How to unmould or remove popsicles:
Fill a large and deep bowl with warm water. Make sure it is not too hot. Dip the popsicle mould for about 20-30 seconds. Remove and place it over the kitchen counter/table. Then very gently remove the popsicles.
If it still has not loosened then again dip the mould in warm water. Wait for a few seconds and then try to remove it again.
Watch how to make 3-Ingredient Mango Popsicles and Ice Cream:
If you liked this video then subscribe to my YouTube channel. And don't forget to hit the bell icon so you'll know whenever there is a new video.
A tip for the Food Bloggers (Second Freezing):
If you are planning to take pictures. Then line a tray with parchment paper and place the popsicles on it. Freeze them for at least 30 minutes. This second freezing helps the popsicles to hold their shape a bit better so they won't melt quite so quickly while you are taking pictures or while you are eating them.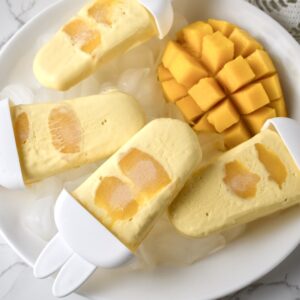 3-Ingredient Creamy Mango Popsicles and Ice Cream Made In a Blender
Sneha Paul
Learn how to make 3-ingredient creamy mango popsicles or ice cream in a blender in just 5 minutes.
Freezing Time
6

hours
hrs
Total Time
5

minutes
mins
Ingredients
1

cup

mango

chopped

¾

cup

condensed milk

1

cup

fresh cream

chilled
Instructions
To make mango ice cream:
Add the chopped mangoes into a blender jar. Blend for 1 minute or until smooth.

Take 2-3 tablespoons of the mango pulp/puree out in a bowl and keep it aside.

Then pour the condensed milk into the jar and blend again.

When the condensed milk is mixed well, add the fresh cream. Blend for another minute.
To make mango popsicles:
Take popsicles mould, pour a few spoonfuls of the ice cream mixture into each mould.

Add a few spoons of mango puree into each mould, followed by another layer of ice cream mixture. Repeat the same process until the moulds are full. But don't overfill, leave about ¼ inch space at the top.

Tap the mould a few times, to make sure there are no gaps or bubbles.

Place the popsicle sticks into the moulds and freeze for 4-6 hours or overnight.

After it sets, take the popsicles out of the freezer and dip them in warm water for 20-30 seconds. Carefully take them out of the moulds and serve.
Don't have popsicle moulds or don't want to make popsicles:
Take a freezer-friendly or airtight container/box, pour the mango ice cream mixture into it.

Place a piece of plastic or cling wrap over it and press it firmly over the entire surface of the ice cream. Place the lid and freeze for 4-6 hours or overnight.

After it sets, take it out of the freezer and allow it to sit at room temperature for 5 minutes. Then scoop and serve!
Notes
Freezing Time is not included in Total Time
Keyword
3 ingredient ice cream recipe, creamy mango popsicles recipe
If you do try this recipe, please share your experience with me by posting a picture of the dish using #temptingtreat and @temptingtreat on Instagram or you can also give your feedback in the comments section below.
Happy Cooking!
You May Also Like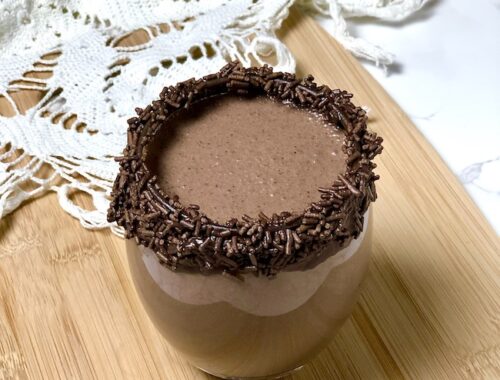 May 11, 2021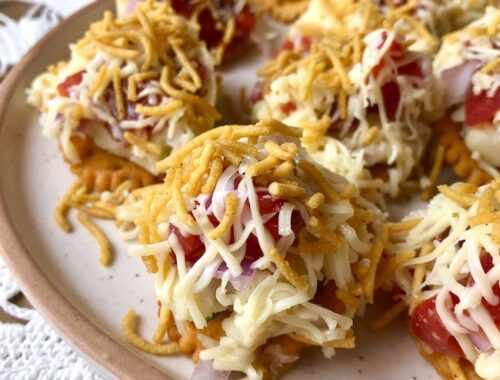 July 17, 2021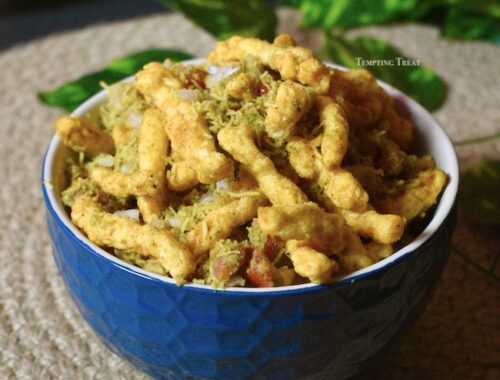 September 3, 2022