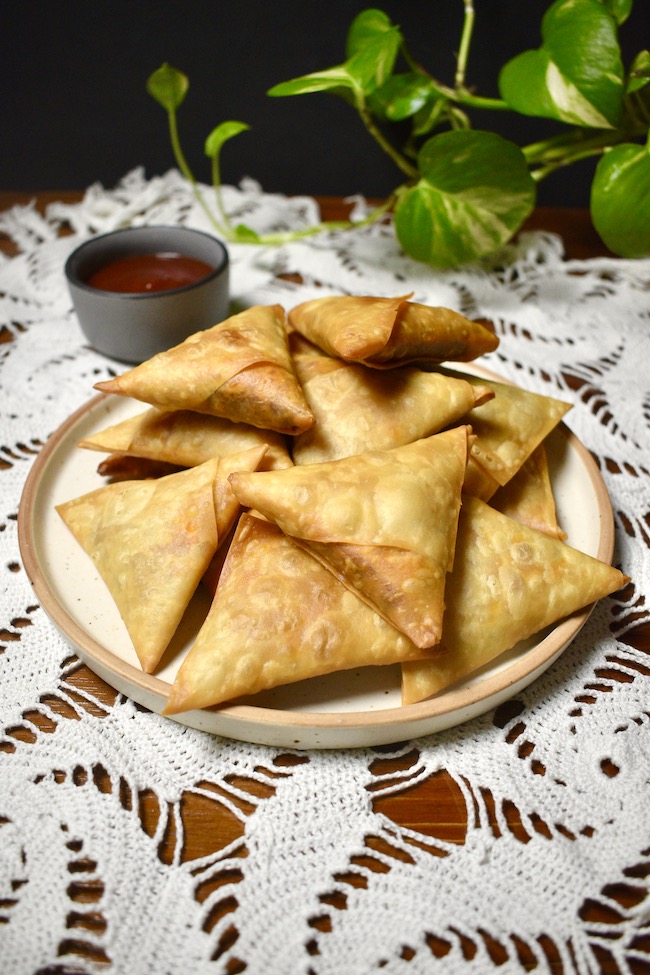 Mutton Keema Patti Samosa | Ramadan Recipe
May 9, 2021
Like this recipe? Share it!
Mutton keema patti samosa is a great snack for Iftar! Crispy golden fried patti samosas stuffed with spicy minced meat filling. Serve them hot with tomato ketchup or green chutney. So what are you waiting for? Give this recipe a try. I'm sure you will love it.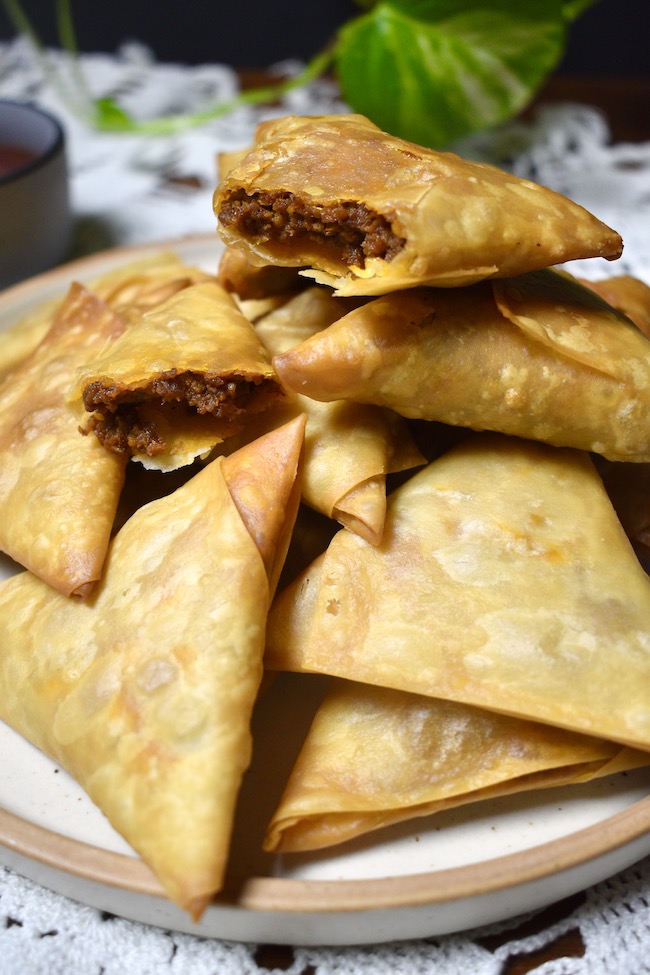 Keema samosas make the perfect snack for Ramadan Iftar. They are delicious, excellent for parties/gatherings, you can even freeze them and use them whenever you want. I know making samosa at home can be a little daunting. But these samosas are made with Switz samosa dough sheets, which are basically ready-made samosa pattis, with which you can make these amazing keema samosas in no time. Just cook the keema with some onion and spices. Then fill it in the patti samosa. Apply flour slurry to seal the edges and then deep fry until they are golden in colour.
About Keema Filling:
In this recipe, I have used mutton (goat) keema. But if you don't want to use that then you can also use minced chicken or any other meat. And if you are vegetarian then you can use soya granules, grated paneer or cauliflower etc.
Watch how to make Mutton Keema Patti Samosa:
If you liked this video then subscribe to my YouTube channel. And don't forget to hit the bell icon so you'll know whenever there is a new video.
Prep Time: 30 min | Cook Time: 1 hr | Total Time: 1 hr 30 min
Serves: 15-16 samosas
Ingredients:
For the mutton keema filling:
250g mutton keema
3 tbsp oil
2 cup onion, chopped
1 tbsp ginger-garlic paste
½ tsp turmeric powder
½ tsp cumin seeds, toasted and roughly crushed
1 tsp coriander seeds, toasted and roughly crushed
2 tsp black pepper powder
Salt to taste
2.5 tsp meat masala powder, you can also use garam masala powder
½ cup tomato puree
1 cup water
For the mutton keema patti samosa:
15-16 Switz Samosa dough sheets
2 tbsp all-purpose flour
3 tbsp water
Oil for frying
Cooking Direction:
To make the keema filling:
In a pressure cooker, pour oil and heat it over medium flame.
Once it heats up, add the chopped onions and cook them for a few minutes.
After the onions turn golden brown in colour, add ginger-garlic paste. Mix well and cook until the raw smell goes away.
Add the minced mutton and cook for 2-3 minutes. At this point, the mutton will release a little water.
Add turmeric powder, crushed cumin seeds, crushed coriander seeds, black pepper powder, salt and meat masala powder. Give everything a good mix. Cook for 3-4 minutes. All the water in the keema should evaporate.
Pour tomato puree. Mix well and cook until oil separates from the keema.
Pour water and give it a mix. Secure the lid and cook over medium flame.
After the first whistle, lower the flame. After the second whistle, turn the flame off.
Let it sit undisturbed for a couple of minutes. Then release the pressure carefully. And open the lid.
Note: Here the pressure cooking time depends upon the quality of the mutton. If it's good then it will be fully cooked after 2 whistles or else you will have to cook for a few more minutes.
Again turn the flame on. Cook the keema over medium flame for a few minutes until all the water evaporates. Turn the flame off. Keep it aside to cool down.
To make the flour slurry:
Add all-purpose flour in a small bowl. Pour water and give it a good mix. We will be using this slurry to seal the samosa edges.
To make the mutton keema samosa:
Take a samosa patti/sheet. Here I have used Switz Samosa dough sheets. Place it over a chopping board/plate.
Starting from one edge, fold it to make a triangle. Using a brush, apply flour slurry over it and fold again. Seal it well.
Then fill this triangular pocket with the keema filling. But don't overfill it otherwise it may become difficult to fold later on.
Apply flour slurry over the remaining area and fold it well. Make sure you are folding it tightly. There shouldn't be any gaps. To understand this samosa folding technique, watch the recipe video.
Make all the keema patti samosas in the same manner.
To fry the keema patti samosa:
Heat oil in a pot/saucepan over medium flame.
Once it's hot, lower the flame to medium-low. Carefully drop the samosas into the oil. Add only 2-3 at a time.
Continue frying them while stirring occasionally, until they become golden in colour.
Take them out on absorbent paper. Fry the rest of the samosas in the same manner.
Then serve them hot with tomato ketchup.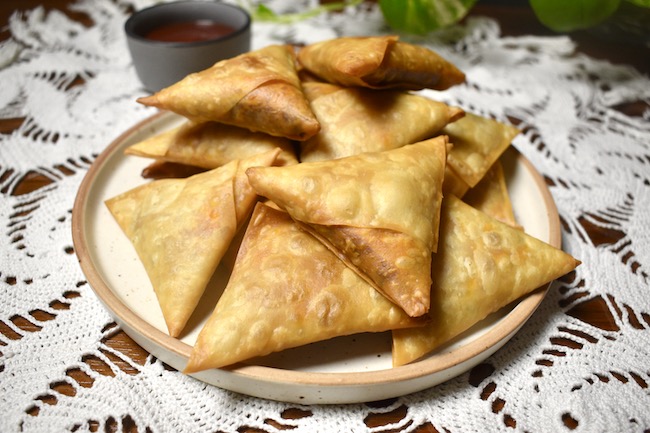 You May Also Like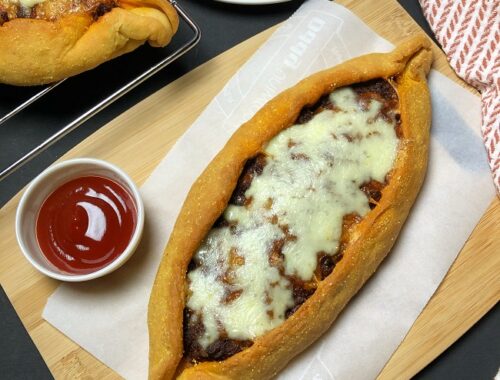 November 22, 2020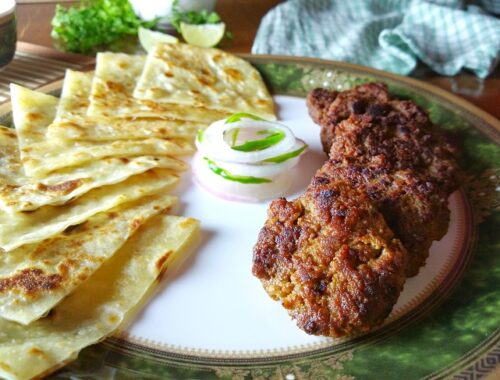 September 22, 2018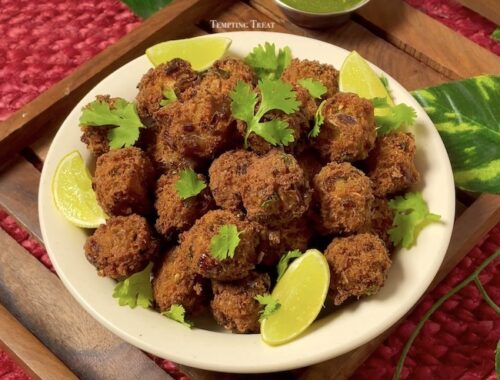 April 10, 2023