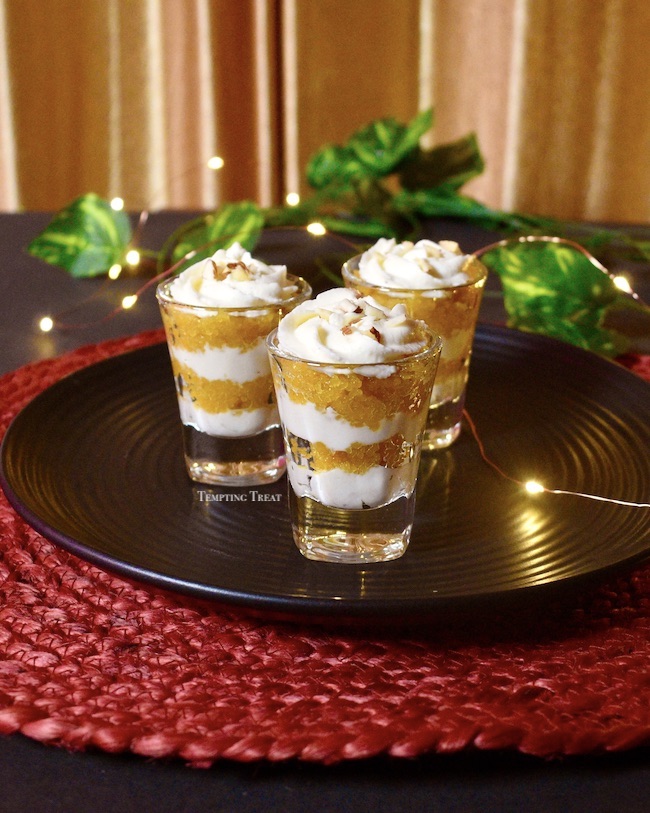 Motichoor Parfait With Chhena
August 10, 2022
Like this recipe? Share it!
If you are looking for some quick and easy Indian dessert recipes for Raksha Bandhan. Then try this motichoor parfait recipe!
This is a no-bake/no-cook dessert recipe that you can easily make at home within just 5 minutes. For this recipe, you will need some motichoor/motichur ladoo, chhena, green cardamon powder and sugar.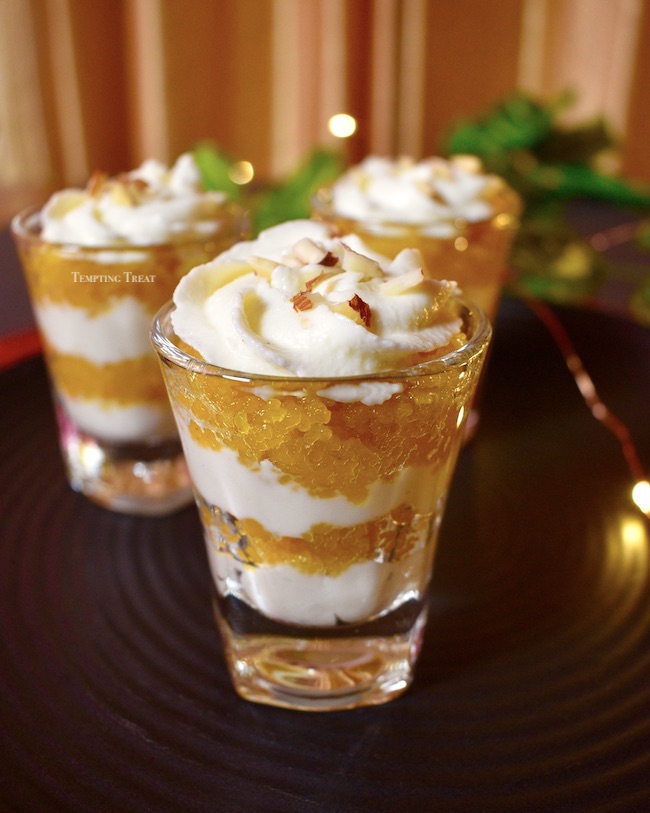 Prep Time: 5 min
Serves: 3 people
Ingredients:
5 motichur ladoo/laddu
1 cup chhena
¼ cup powdered/icing sugar
A pinch of green cardamon powder
2-3 almonds, chopped
Method:
In a bowl, add the motichur ladoo. With the help of a fork, break all the ladoos.
Combine chhena, powdered sugar and green cardamom powder. Blend until smooth.
Transfer the chhena paste to a piping bag (with a star nozzle).
Pipe a layer of chhena paste into shot glasses. Then add a layer of motichur ladoo.
Keep repeating the layers until you reach the top.
Garnish with chopped almonds.
You May Also Like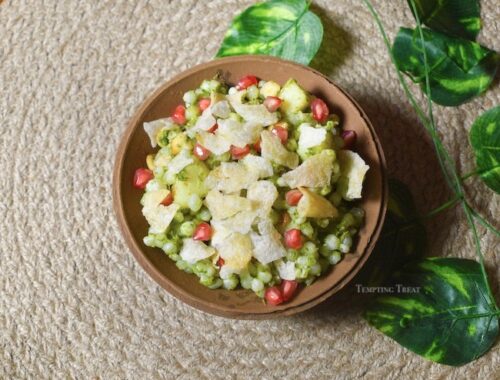 September 25, 2022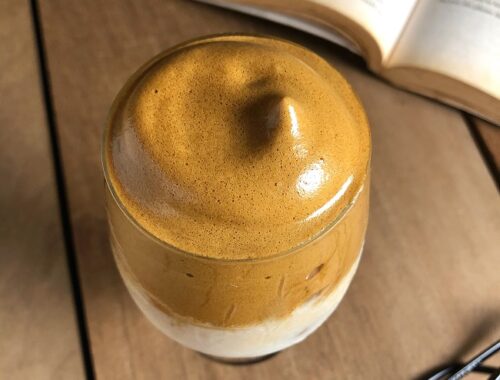 April 4, 2020